Agropur, a local production
Since 1938, we have been processing milk into tasty local products that bring you together: yogurt, cheese, butter and, of course, the cream of the crop!
Quality Dairy products
Providing fresh, high-quality food is what guides our dairy farmers and employees on a daily basis. They are committed to providing safe, low-processed food that meets the highest standards.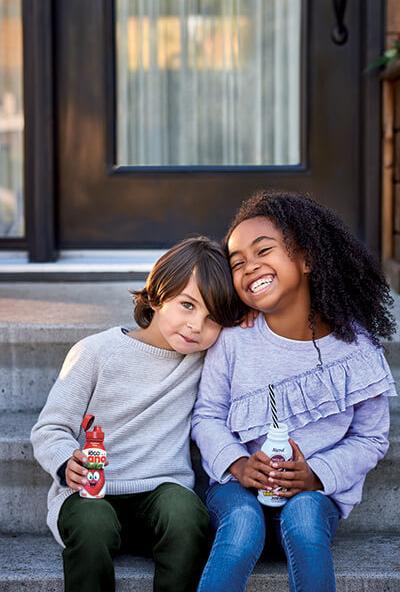 Local Production
The products we offer to consumers are produced locally, with simple and authentic ingredients. Our co-op's takes pride in the important role local production plays in its operations.
Dedicated Families
Agropur's producers and employees are a community of 15,000 families committed to providing quality, natural dairy products to all consumers across the country. The know-how of each of these families creates the uniqueness and expertise of Agropur.
Dairy farmers are the raison d'être of the Cooperative and each member has an equivalent vote within Agropur. This spirit of collaboration and collective effort allows the company to be led by local families who help build a better world.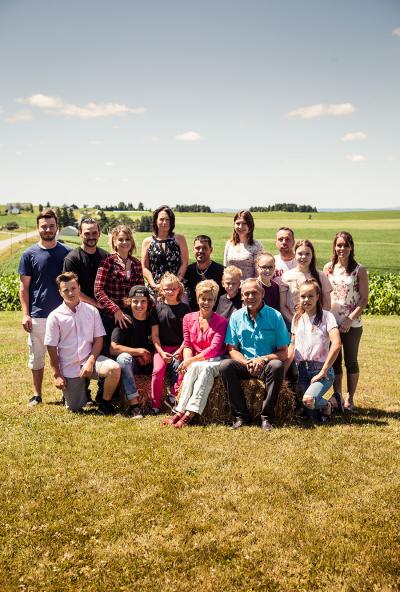 Our Products from Here
Our products have made their mark and won over the taste buds of consumers across the country. We are recognized as the first trusted brand in Canada in the "Dairy and Alternative" category, according to the Gustavson Index, University of Victoria.
Among its wide range of products, Agropur manufactures some of Canadian consumers' favourite brands, such as:
Natrel, which remains the number one brand in finely filtered, lactose-free and organic segments;
OKA cheese, which benefits from a heritage of more than 125 years and offers an authentic taste thanks to the know-how of our master cheese makers; and
iOGO yogurts, which are characterized by the absence of gelatin, dyes and artificial flavourings.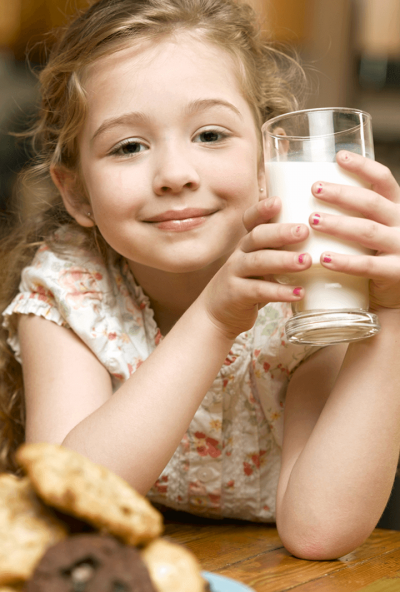 Environment
At Agropur, sustainable development is an integral part of all our practices. Reducing water consumption and managing waste are key initiatives to remaining an environmentally responsible co-op. We set and meet targets to reduce our environmental footprint.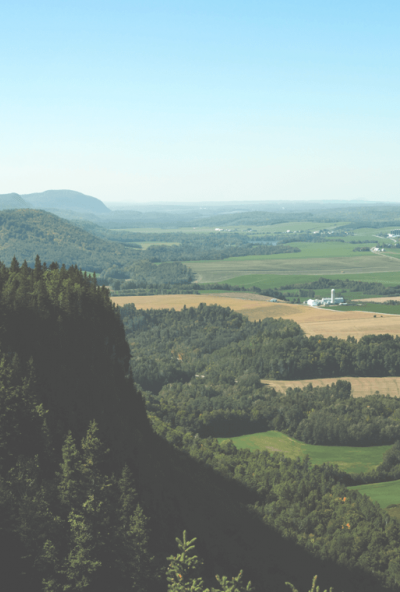 Animal Welfare
Because good environmental management is crucial to the well-being of our planet, we are also committed to offering dairy products made from premium milk from well-treated animals. As one of our animal welfare experts points out, the success and future of the Cooperative depends on the health and comfort of all our animals.