Federal MP pays a visit to our Winnipeg plant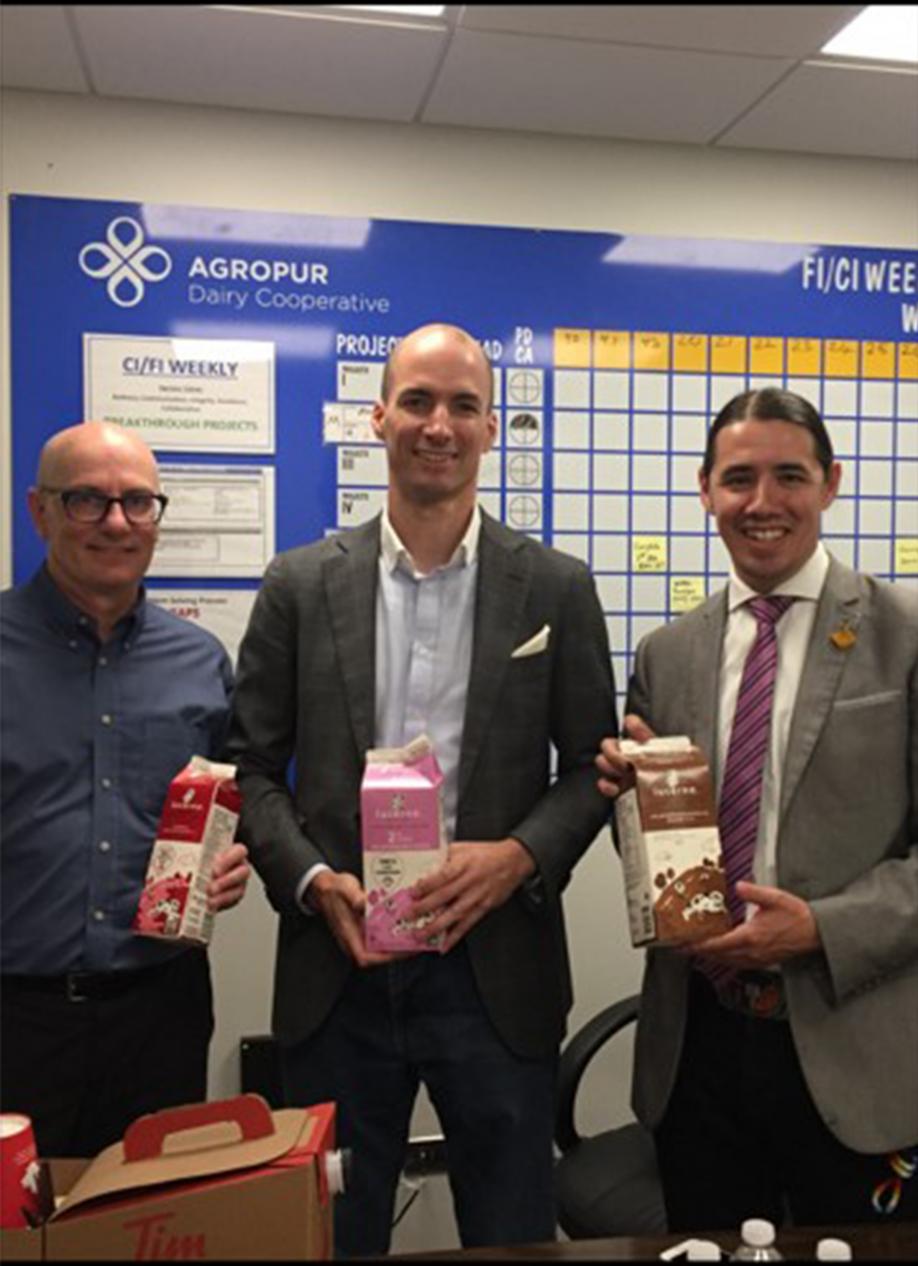 A tour of our facilities by MPs and cabinet ministers that began in Quebec in the spring has now come to Western Canada. The Dairy Processors Association of Canada is organizing the visits to make MPs aware of our industry's importance for the country.
This is an opportunity to introduce parliamentarians to Canadian dairies and tell them about the issues facing Agropur and the Canadian dairy industry as a whole. Claudine Martel, Director, Government and Industry Relations, represented Agropur at our Winnipeg plant on August 2.
Pictured here: Philip Elias, Manager of the Winnipeg plant; Mathieu Frigon, CEO of the Dairy Processors Association of Canada; and Robert-Falcon Ouellette, MP for Winnipeg Centre, member of the Standing Committee on Health and member of the Standing Joint Committee on the Library of Parliament.