As an innovation leader, we believe in the extraordinary potential of milk. We know it still has some surprises in store for us.
In 2016, in partnership with the Quartier de l'innovation de Montréal and AG-Bio Centre, Agropur launched Inno Challenge, a competition to promote open innovation in the dairy industry — the first contest of its kind in the Canadian agri-food sector.
Through Inno Challenge, we identify solutions that will have a high impact on the dairy industry, expanding, renewing and sustainably developing it, overturning conventions and creating the dairy products of tomorrow.
We are issuing this open challenge to innovate because we are confident that collective intelligence has the power to drive dairy processing and consumption forward in the years to come. In the first annual edition of this competition in 2016, we received over 60 project submissions from eight countries.
Thus Inno Challenge gives creative minds from all over the world a chance to participate in a bold and tangible way in the development of a new product or innovative solution.
In addition to financial support, the selected participants receive access to our R&D expertise and to an accelerator program to help bring their innovative concepts to market.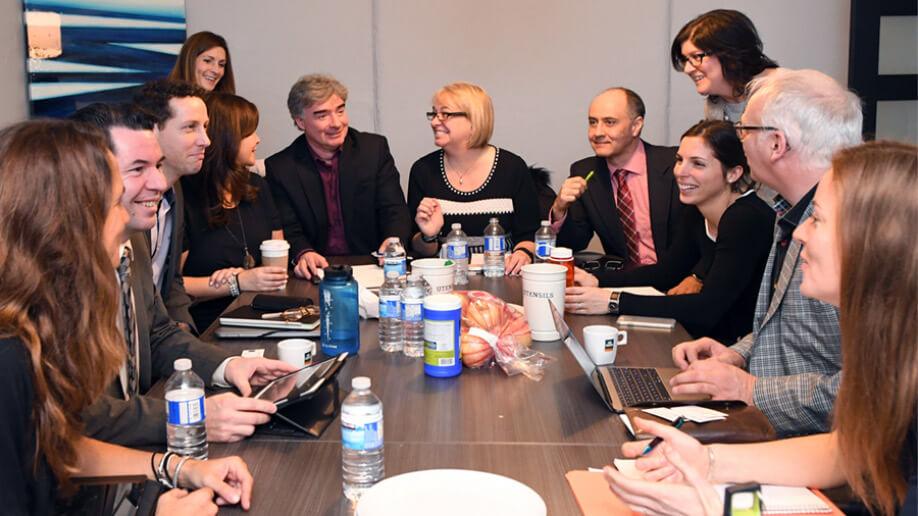 Together, we have everything we need to succeed
Send us your proposal for a bold project to develop a new dairy-based food or beverage. If we choose your proposal, you'll work with us and receive access to our best resources to co-develop your product and prepare it for commercialization. Our team has many years of experience in developing dairy products and can work with you to scale your solution for commercial production.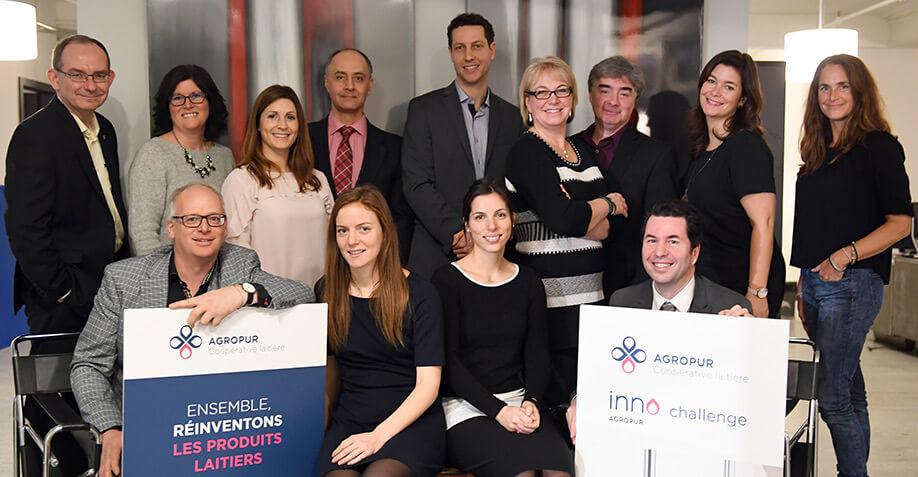 What is open innovation?
In recent years, the race to invent, reinvent or simply improve products has become so fast that traditional development cycles and processes are no longer enough. In response, open innovation has emerged as a challenge that brings speed and transparency to the development process and ultimately devises solutions that can be rapidly applied in the marketplace.
Open innovation has now become a proven, well established method of shortening development times by outsourcing the development of disruptive ideas and solutions to creative thinkers from around the world.
Accept the Inno Challenge! Let's work together to create tomorrow's solutions, overturn conventions, rethink dairy products and offer consumers the chance to discover new horizons!
To learn more about Inno Challenge.
Biographies of participants selected in the 2017 Inno Challenge
Marc Purcell, Ph.D., is well known in scientific circles. A specialist in plant biochemistry and development of health products, he was awarded a postdoctoral fellowship in molecular biology at Harvard University and holds 10 patents in several countries.
Nathalie Miller has over 20 years' experience in human resource management and organizational and leadership development. For Inno Challenge 2017, she partnered with Dr. Purcell, contributing her participatory approach, creativity and understanding of the synergies at work in large organizations to develop their latest concept.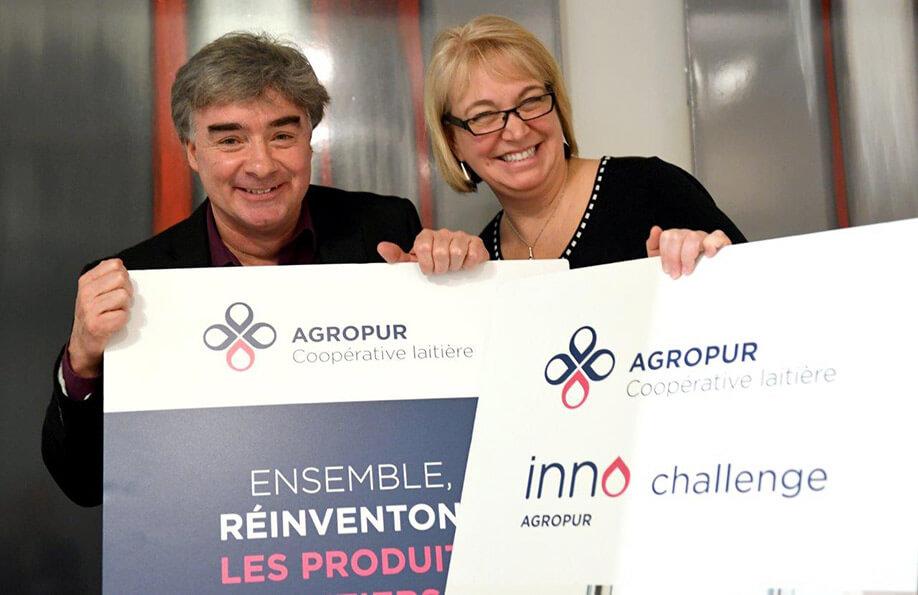 Martin Macouzet, Ph.D. (McGill University), is known for his innovations in applied science, especially in connection with probiotics. As one of the participants selected in the 2017 Inno Challenge, he will be refining a concept for a dairy product on which he has been working for a number of years.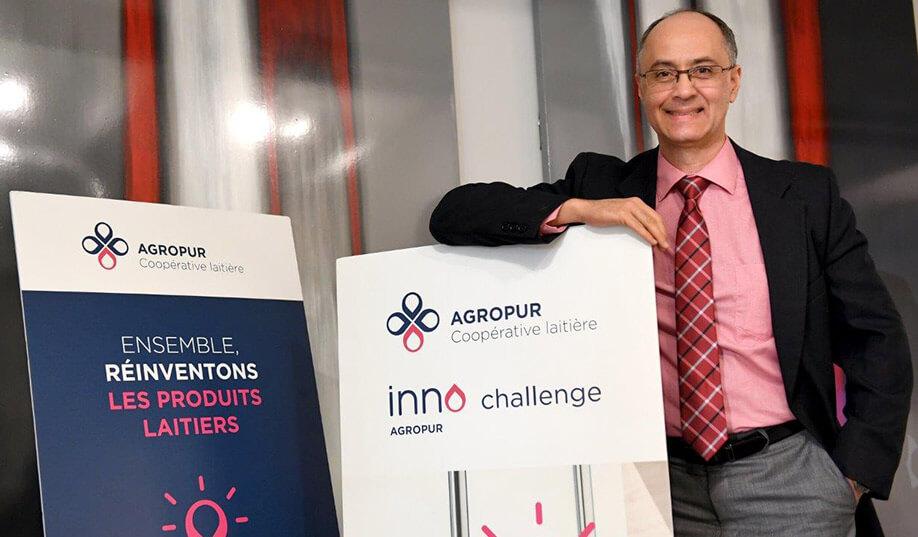 The third participant selected in the 2017 Inno Challenge is the Institut de technologie des emballages et du génie alimentaire (ITEGA), which has joined forces with lg2, a leading creative agency, to develop a project that bridges research, consumer demand and the dairy industry's needs. ITEGA develops innovative packaging and food processing practices that let the organizations that it services stand out economically, environmentally and socially, while lg2 is the largest independent creative agency in Canada and topped the awards standings at the 2017 Marketing Awards.