OKA L'Artisan portion packs: Best New Product!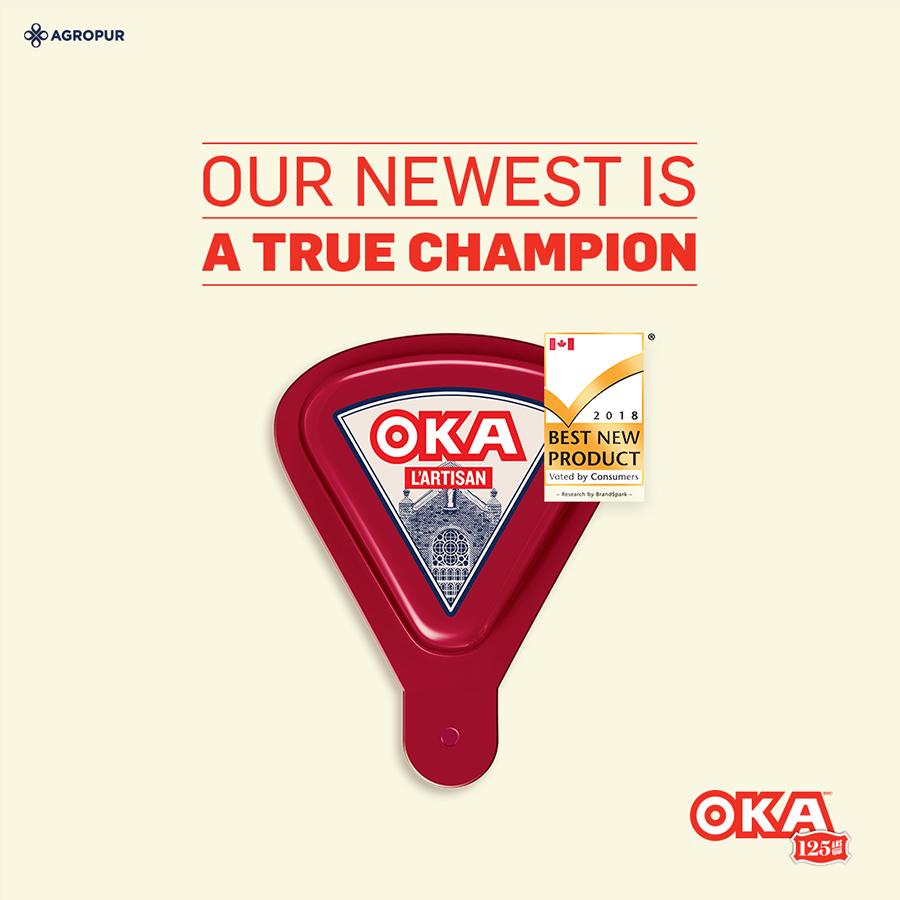 Congratulations to OKA L'Artisan portion packs on picking up the 2018 Best New Product Award in the "Cheese Snack" category! The winners of the awards are chosen by Canadian consumers. 
Every year, the Best New Product Awards evaluate staple consumer goods in the food, health/beauty and household categories. It's one of the most credible and influential product competitions in North America. The best innovative products are selected on the basis of the opinions of tens of thousands of consumers who participate in Brand Spark's Best New Product survey as well as verified user comments from the Shopper Army. 
Also in the good news department, the packaging of OKA portion packs has been revised and improved. Get the famous refined taste and creamy texture of OKA and OKA L'Artisan in a handy, easy-to-open snack format.
Both cheeses are available in 5x20g and 8x20g packs
At grocery stories, and regular OKA is also available in a 15-pack at Costco.