iögo revolutionizes dairy once again with the launch of its first crunchy yogurt bites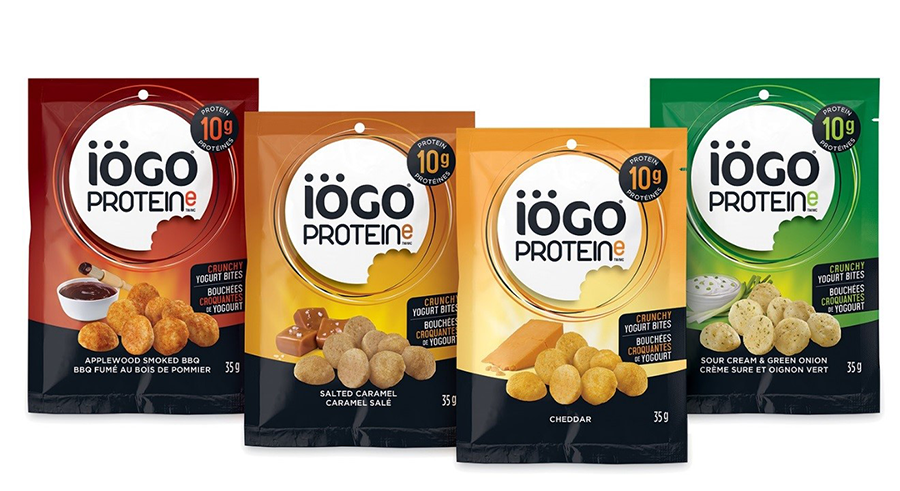 Six years after its successful launch on the Canadian dairy market, iögo is set to take the taste experience even further. The brand is proud to launch its first crunchy yogurt bites that can be eaten on the go.
Yogurt you can eat like chips
"iögo crunchy bites contain everything these influential consumers are looking for: a dairy product with 10g of protein per portion that can be eaten on the go like chips," explains Michael Aucoin, president, Canada Operations.
A world first
iögo crunchy bites are the result of a Canadian technological innovation unique in the world developed by British Columbia-based company that makes it possible to produce yogurt-based products through vacuum microwave dehydration. "Agropur is the first company to use this process to dehydrate yogurt while preserving its benefits. There are no similar products on the market, here or anywhere else," adds Martin Parent, General Manager, Yogurt at Agropur.
iögo crunchy bites will be launched exclusively in two test markets—Quebec and Alberta—over the coming weeks. Available at Couche-Tard and Circle K locations, the product will be offered in 35g packaging in the following flavours: sour cream and green onion, cheddar, salted caramel and applewood smoked BBQ.
The project to transform yogurt into snack bites has been ongoing for two years. "Reinventing the dairy experience is one of our organization's priorities," explains Martin Parent, "We had an idea and we needed a unique technology to transform it into an opportunity," he adds. Martin Parent has been supervising the evolution of the iögo's brand strategy since July 2014.