IÖGO PROTEINe voted Product of the Year!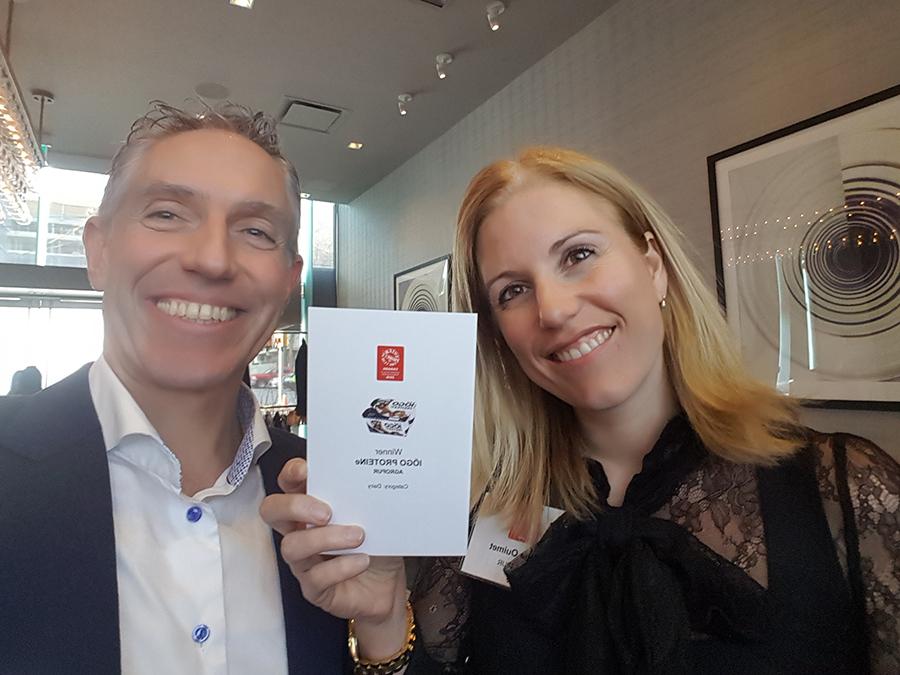 In a nation-wide consumer vote, IÖGO PROTEINe has been voted Product of the Year in the "Dairy" category.
Product of the Year is one of the world's largest and most representative restricted-access surveys on product innovation. Established more than 30 years ago, POY currently operates in more than 42 countries with the same purpose: Guide consumers to the best products in their market and reward manufacturers for quality and innovation.
Éliane Ouimet, iögo Marketing Manager, and Martin Parent, General Manager, Yogurt at Agropur, proudly accepted the award.