New cheese bar website goes live!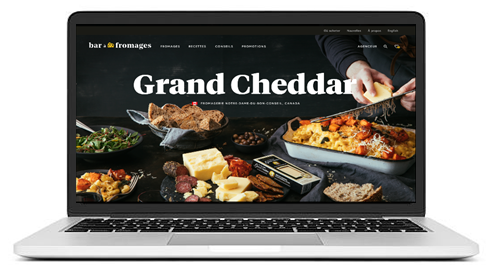 Our revamped website is designed for simpler navigation and a better user experience. You will be able to find the information you're looking for quickly and easily, all in one place. Navigation has been made more efficient and intuitive, and the redesign has also made the site's strategy and content more mobile-friendly.
At the same time, the visuals have been updated to give the site a sleeker look that reflects our organization and its focus on innovation. 
You will find all our brands, a new recipe planner for all occasions, exclusives, advice from master cheesemakers and full info sheets to help you enjoy Agropur fine cheeses every day. 
Congratulations to all who have worked hard to make this project a success! 
Enjoy your visit! 
www.cheesebar.ca