Roger Massicotte meets Justin Trudeau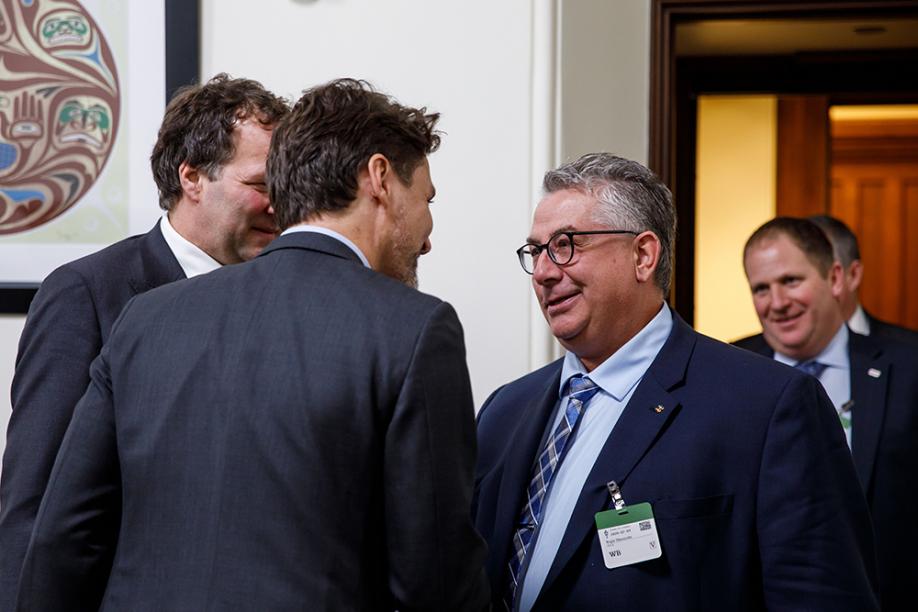 On February 4, Roger Massicotte, Gay Lea and Dairy Farmers of Canada (DFC) met with Prime Minister Justin Trudeau and Minister of Agriculture and Agri-Food Marie-Claude Bibeau in Ottawa.
The joint meeting reflected the desire of Agropur, Gay Lea and DFC to work together on issues of common concern in order to support the dairy industry's development.
Major industry issues and the impact of trade agreements on the industry were discussed.
The meeting focussed on ways to reduce those impacts and the compensatory measures that are needed in order to enable the dairy industry to continue developing and contributing to economic vitality in all regions of the country.
It was also an opportunity for Agropur to highlight its cooperative business model. Supporting and investing in cooperatives contributes to the economic development of all the communities where they have members.
Agropur and Gay Lea are both members of DFC.