Robert Coallier named 2018 Agri-food Person of the Year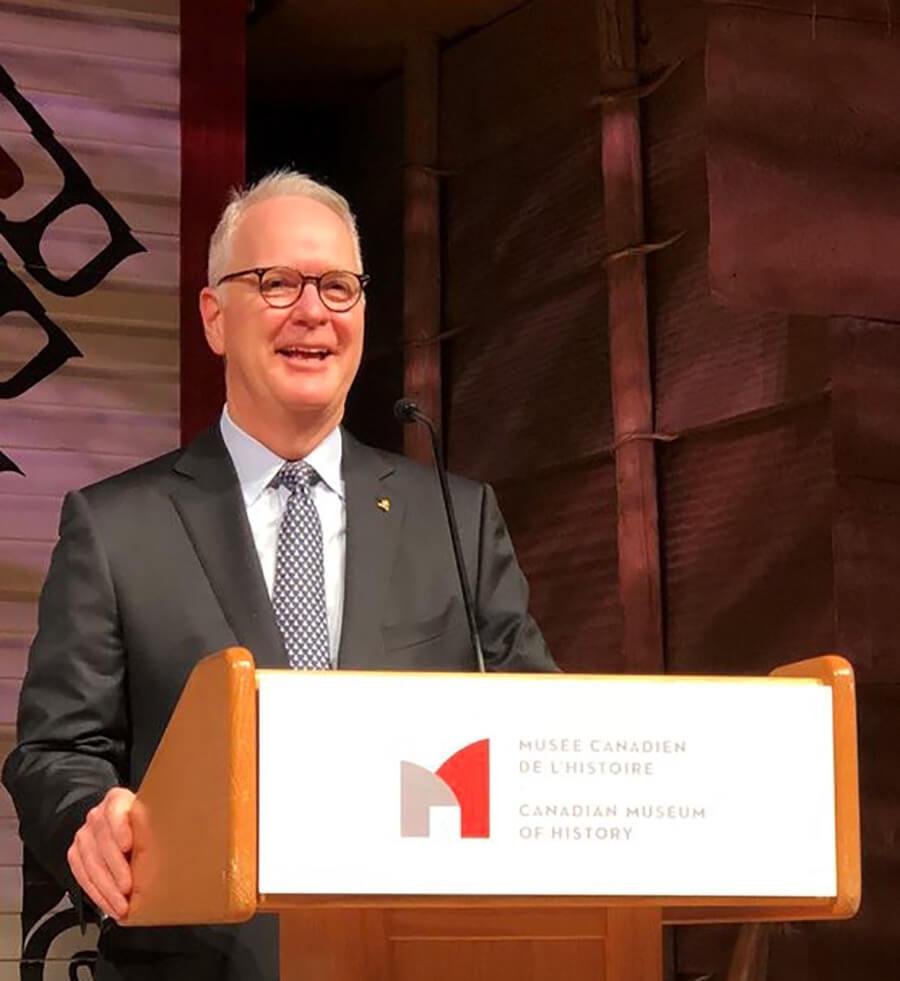 On March 24 our CEO, Robert Coallier, was named 2018 Agri-food Person of the Year at the annual meeting of the Conseil de la transformation alimentaire du Québec (CTAQ). More than 400 guests attended the event in Gatineau, Quebec.
Every year, the Agri-food Person of the Year title is awarded to a person who has made a major and lasting contribution to the Quebec food industry. At the ceremony, CTAQ said Mr. Coallier had been chosen for the honour because of the important initiatives he has launched since taking the helm at Agropur in 2012.
"By focusing on innovation, Mr. Coallier and his team have been able to develop solutions that are energizing the entire dairy industry," commented the jury. "Their bold initiatives are disrupting conventions, creating the dairy products of the future and attracting attention beyond Quebec's borders."
The jury also noted Agropur's remarkable growth of recent years: "Under Mr. Coallier's leadership, Agropur has pursued a mergers and acquisitions strategy that has turned it into a truly pan-Canadian and then North American organization equipped to face aggressive competition in the dairy industry."
The honour is the latest in a string of distinctions for Mr. Coallier, including MBA of the Year in 2015, the "Grand performant" award and the Homage Award from Financial Executives International Canada
Congratulations Mr. Coallier!