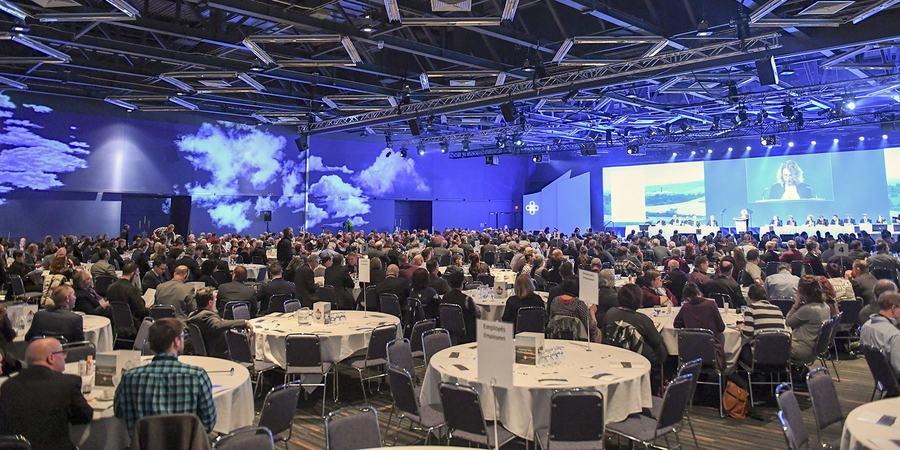 Agropur's 79th Annual General Meeting is being held today at the Palais des congrès in Montreal. Approximately 700 members and employees are in attendance.
René Moreau, President of Agropur, Robert Coallier, CEO, and Jocelyn Lauzière, Senior Vice-President and Chief Financial Officer, presented the financial results and highlights of 2017.
Sales up 7.7%, to $6.4 billion
Earnings from operations up 7.9%, to $444.1 million
Net earnings: $174.9 million
Patronage dividends up 8.5%, to $65.2 million
For the fiscal year ended November 1, 2017, Agropur reported sales of $6.4 billion, a year-over-year increase of 7.7%. Earnings from operations rose 7.9% to $444.1 million.
Read the complete press release.