Awards and distinctions
Agropur wants to be a world class organization. This is not just some vague pipe dream; it is an attitude backed by a will to succeed that is generating concrete results.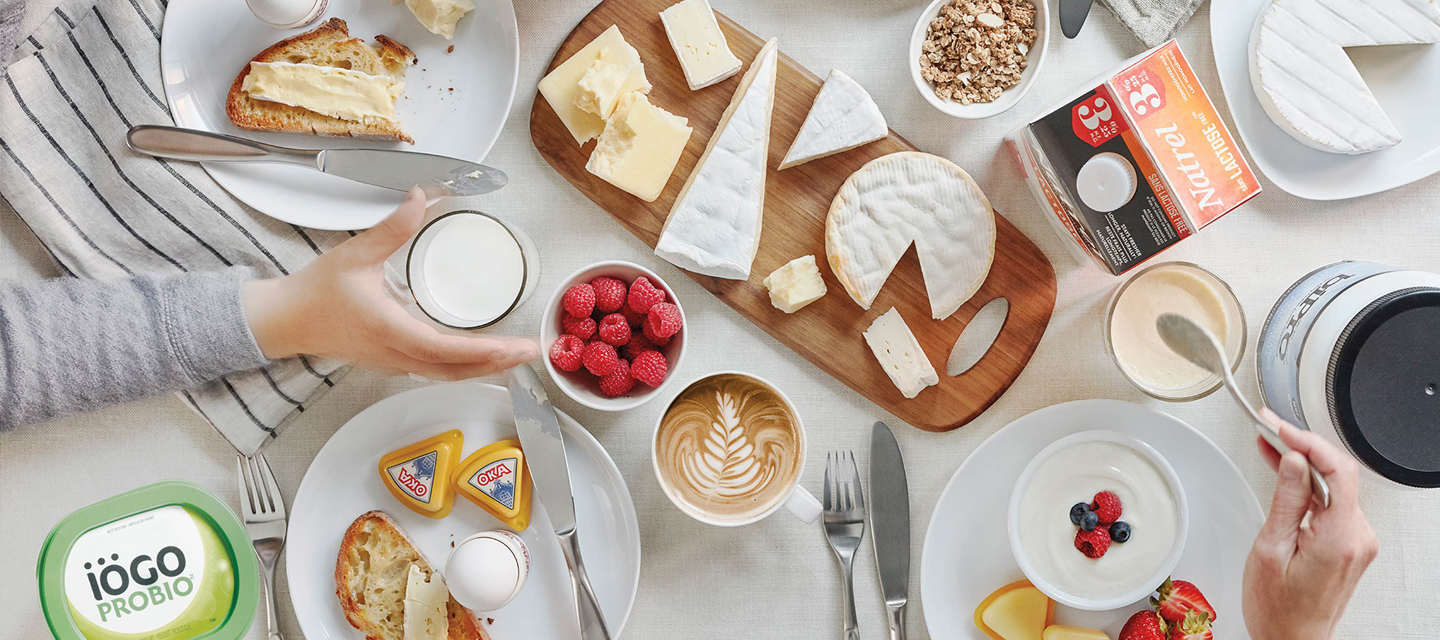 Prix et distinctions
2019
Most trusted brand in its category
OKA
BrandSpark Most Trusted Awards
Artisanal Canadian Cheese
2018
Product of the Year
iögo PROTEINe
Product of the Year Contest
Yogurt
CASEUS Selection - Laureate
OKA L'Artisan
CASEUS
Interior-ripened cheese with ripening holes.
Voted by Canadian Consumers
OKA L'Artisan portion packs
Best New Product Awards
Cheese snack category
20th most influential brand in Québec
Iögo
Ipsos and Infopresse
Yogurt
Mercure Prize
Business of the Year - Great Business
Fédération des chambres de commerce du Québec
28th most influential brand in Québec
Natrel
Ipsos and Infopresse
Milk
Mercure Prize
Successful Business Strategy, Great Business
Fédération des chambres de commerce du Québec
13th place, Best Employers in Canada
Agropur
Forbes
Food Personality of the Year
Food Personality of the Year
Conseil de la transformation alimentaire du Québec