Robert Coallier at the Canadian Club of Montreal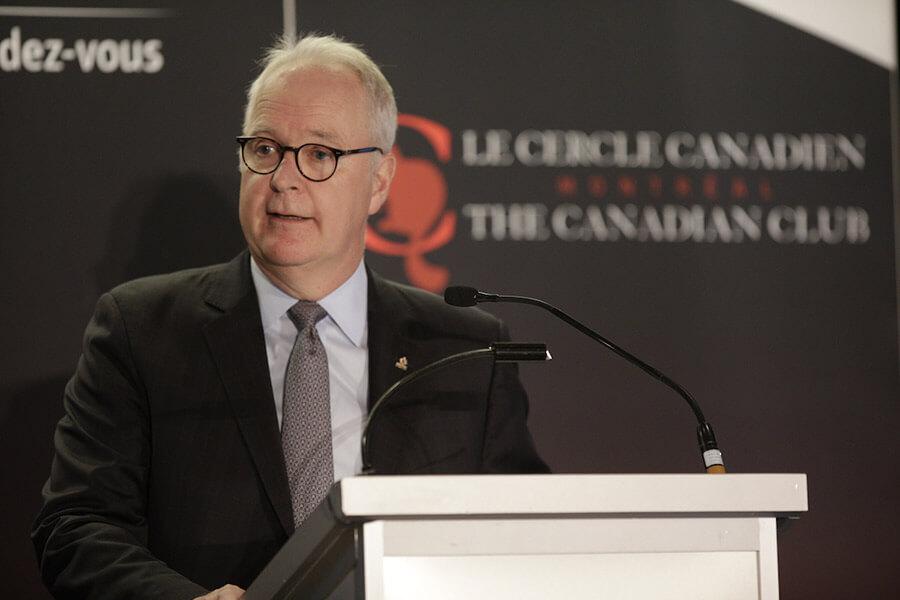 Our CEO discussed Agropur's unique, sharing-based business model, which harnesses productivity, innovation and growth to achieve ambitious targets, and also delivered a powerful defence of supply management.
In a speech today at the Canadian Club of Montreal, Mr. Coallier told a packed house that Agropur is now one of the top 20 dairy processors in the world and Canada's most trusted dairy brand.
Noting that "in a fast-consolidating global market, growth is more important than ever if Agropur is to remain sustainable," our CEO pointed with pride to the cooperative model's vitality: "Propelled by its members' pride, Agropur continues expanding and contributing to the vitality of local communities." He reminded his audience that Agropur has its head office in Quebec and is a driving force for regional economic development.
The mission of the Canadian Club of Montreal is to be the leading forum in Montreal for leaders in business, politics, sports, culture and international affairs to state their positions on important current issues and trends.