Suppliers and the Global Strategic Sourcing team
As a business partner, the Global Strategic Sourcing team manages business relationships with suppliers and works with them to create value.
Supplier Relationship Management Program
To maintain its leadership position and deploy its business strategy, Agropur has implemented a program to effectively manage and develop its relationships with its strategic suppliers.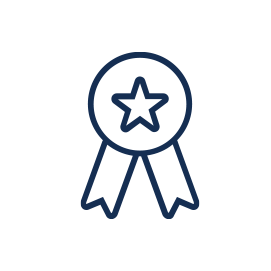 Quality performance
Suppliers meet and exceed expectations by consistently providing goods and services of the highest quality.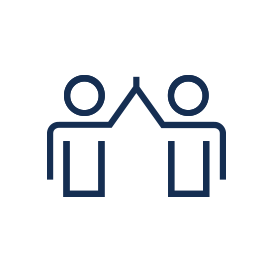 Service level
The supplier provides an exceptional level of service and proactively offers solutions that meet the Cooperative's current and future needs.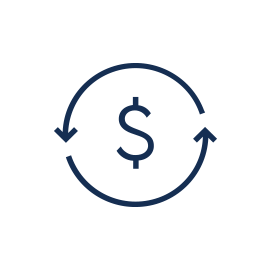 Cost out
Participating in a competitive value chain, the supplier is competitive and transparent and actively contributes to optimizing Agropur's total acquisition cost.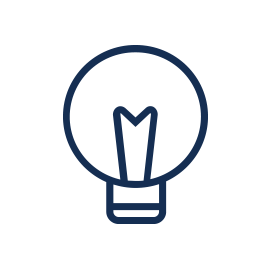 Innovation
Suppliers' ability to propose innovative solutions that are aligned with the needs of Agropur's customers and contribute to Agropur's success
Learn more
Risk management
Suppliers' agility in managing risks proactively and implementing contingency plans to mitigate their negative impacts.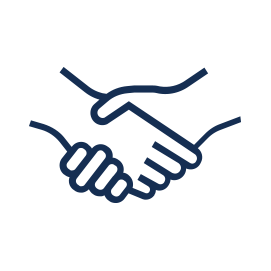 Business affinities
Endorsement of Agropur's values and desire to build a lasting, mutually beneficial relationship with the Cooperative.
Supplier Awards
In an ever-changing industry, we work collaboratively with our suppliers to make our cooperative stand out. And to highlight the greatest achievements of the year, we recognize and reward our best suppliers at our Supplier Awards ceremony. Several awards are handed out, including the Grand Award, Supplier of the Year.
Awards granted
4 project-related awards: Our multidisciplinary teams vote for a recipient in each category, choosing among all the projects nominated.

2 performance-related awards: The recipients of these awards are selected on the basis of performance indicators and surveys of Agropur employees.

Supplier of the Year: The winner of the grand prize is selected on the basis of overall performance.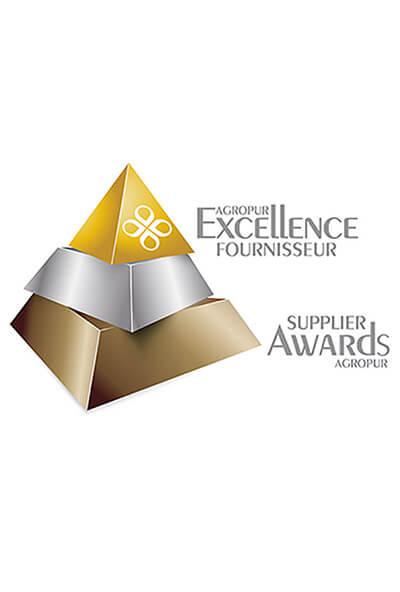 First Agropur Supplier Awards Ceremony
Some of our suppliers have been with us for decades, while others have joined us only recently. But they all share the goal of giving the best of themselves. In March 2017, Agropur held its first-ever Supplier Awards Ceremony at its head office. The awards presented recognized suppliers for their outstanding commitment and excellent service.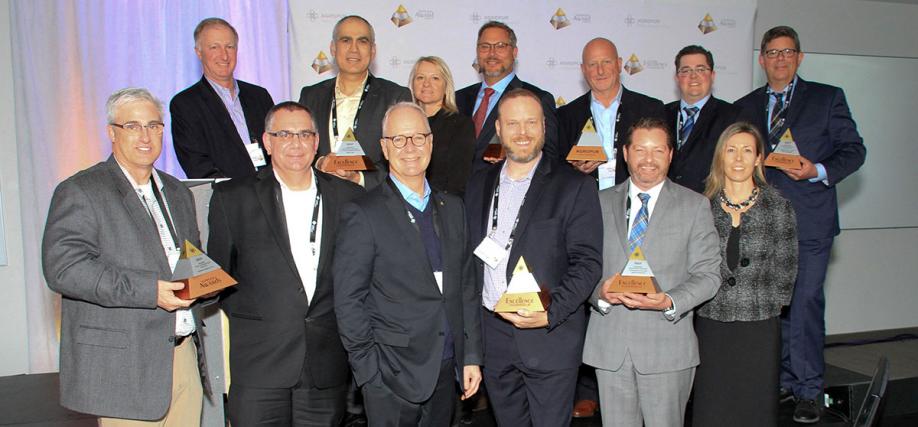 Awards granted to suppliers
2017
Kerry Inc.
Meilleure initiative sociale et environnementale
Kerry a permis à son usine de Granby de tripler ses objectifs environnementaux, notamment par la réduction de ses déchets de 40 % et celle de sa consommation d'eau de 46 %.
Novozymes A/S
Best innovation project
Novozymes A/S, a supplier of enzymes to our plants in Canada and the U.S., was involved in developing an innovative solution related to high-quality whey protein isolate.
Hydrite Chemical Co.
Best cost optimization project
Hydrite Chemical Co. is our cleaning and sanitation chemical supplier. Our joint projects with Hydrite helped reduce our water treatment time by two hours per day, increased our production and saved a total of 32 million litres of water per year.
Weber International Packaging
Best performance quality and service level (ingredients and packaging supplier)
Weber International Packaging, our supplier of single-serving Natrel milk containers, received this award for the second year in a row. It maintained a high service level of over 90% without any quality incidents being reported.
Wow Logistics
Meilleure qualité de service (catégorie fournisseur de service)
WOW Logistics obtient ce prix pour son service hors pair. Il apporte des solutions efficaces et à moindre coût pour soutenir la croissance rapide d'Agropur.
Silgan holdings Inc.
Gagnant vivre nos valeurs
Silgan remporte ce prix pour l'excellence de ses services, son sens de la collaboration et de la communication. Il nous a permis de mettre en place un bouchon muni d'un film étanche d'inviolabilité sur toutes nos bouteilles de lait.
2016
Viridis
Best Service Level Supplier
Viridis garnered this award for its proactive service and turnkey waste-management solutions.
Weber International Packaging
Best Quality Packaging Supplier
This award was presented to Weber International Packaging for the exceptional quality of its high-density polyethylene bottles.
lg2, Itega et PWC
Best Innovation Project
This award went to lg2, Itega and PWC, who fielded a team of 12 specialists to submit concepts for the first edition of Inno Challenge.
DSM
Best Quality Ingredients Supplier
This award went to DSM for its cheese cultures and enzymes, which had zero quality defects.
Cascades
Best Social & Sustainability Initiative
This award was presented to Cascades, our supplier of shipping boxes, who enabled us to save 100,000 trees.
Hood Packaging
Best Cost-Out Project
Hood Packaging redesigned the plastic film for our milk bags, thus reducing leaks by 30% while also cutting costs.
Cascades
Best Social & Sustainability Initiative
This award was presented to Cascades, our supplier of shipping boxes, who enabled us to save 100,000 trees.
Supplier of the Year 2017
This awards was presented to Wow Logistics, our American supplier specialized in warehousing, transportation, real estate and commodity purchasing solutions in the U.S.
Supplier of the Year 2016
Ingredients manufacturer Chr. Hansen came away with the top award, Supplier of the Year. Chr. Hansen has been a supplier of Agropur's for decades. Its efforts have enabled the Cooperative to double its production of OKA cheese. Chr. Hansen representatives were emotional as they accepted the award: "Receiving this award is an incredible honour for our company and our employees throughout the world."