20th Réussite Entreprendre awards dinner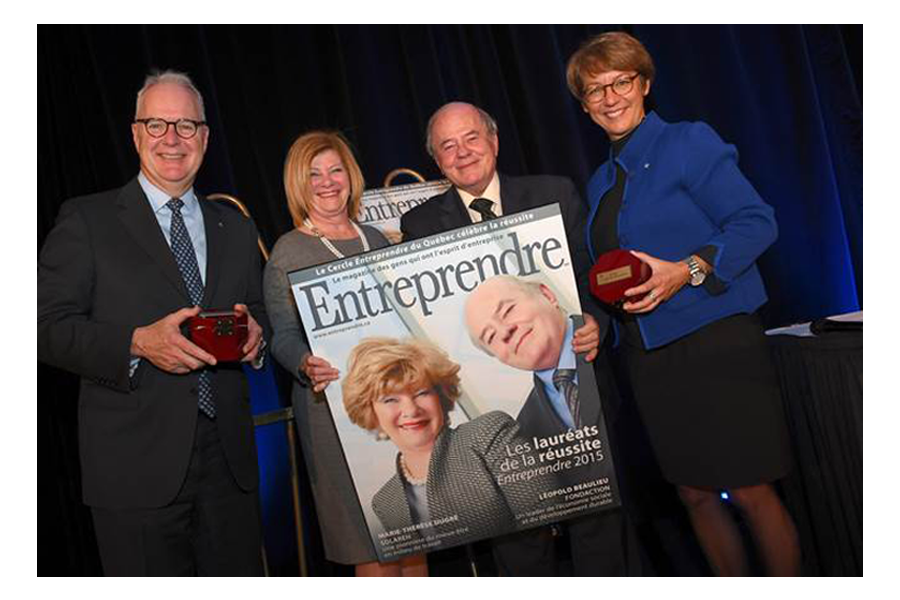 Robert Coallier served as Patron
On November 8, the Cercle Entreprendre du Québec held its 20th annual Réussite Entreprendre awards gala. The event was attended by hundreds of personalities who have achieved recognized success.
Robert Coallier and Marie-Claude Boisvert, Senior Vice President, Business Services, Mouvement Desjardins served as Patrons of the gala at the Montreal Hyatt Regency. The emcee was Isabelle Maréchal of Cogeco 98,5FM.
The Cercle Entreprendre du Québec awards gala brings young Québec entrepreneurs together with prominent business leaders so they can draw inspiration from each other in their quest for excellence and success.