Agropur supports 3rd edition of Coalition for Student Retention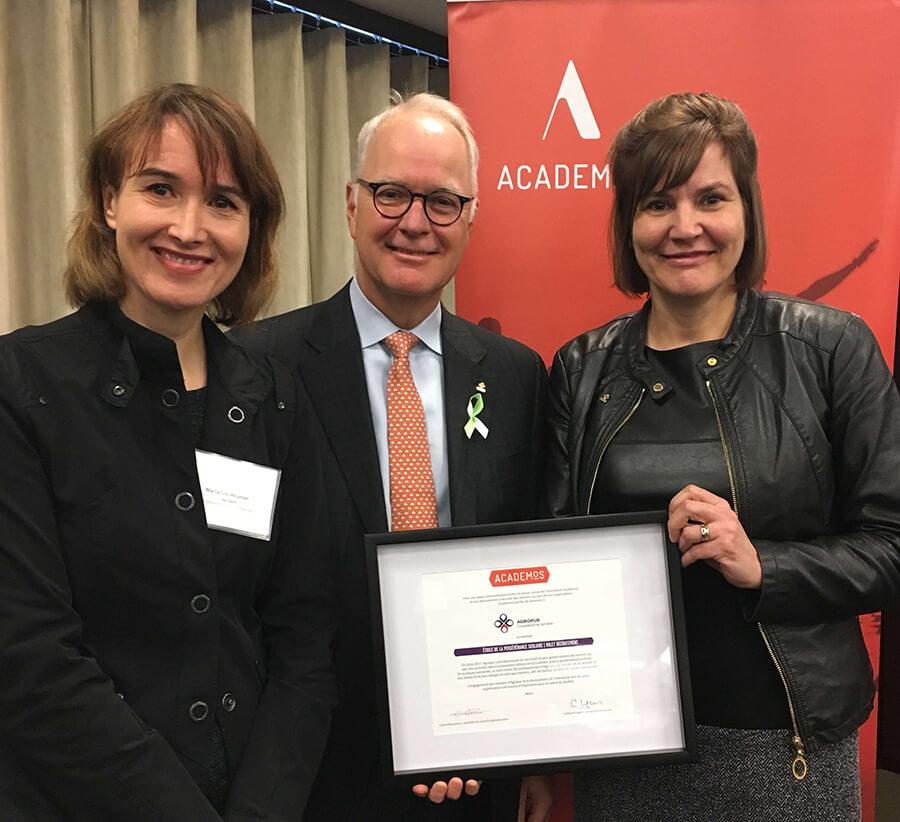 Yesterday, the Academos social network kicked off the 3rd edition of its Coalition for Student Retention, powered by Agropur, as part of Hooked on School Days 2018. The Coalition, which consists of 30 businesses and organizations, aims to expand and diversify the pool of Academos mentors available to help Quebec youth prepare to join the workforce.
The Coalition's 33 members have joined in a broad movement to help keep kids in school, and to that end they have pledged to recruit Academos mentors in their fields. "Young people who want to know more about the world of work need advice from parents, teachers, guidance counsellors, mentors and Academos," said Robert Coallier, Agropur's CEO. "But businesses also have a role to play in convincing them to stay in school."
Follow Academos on Facebook.