Agropur wins Caseus awards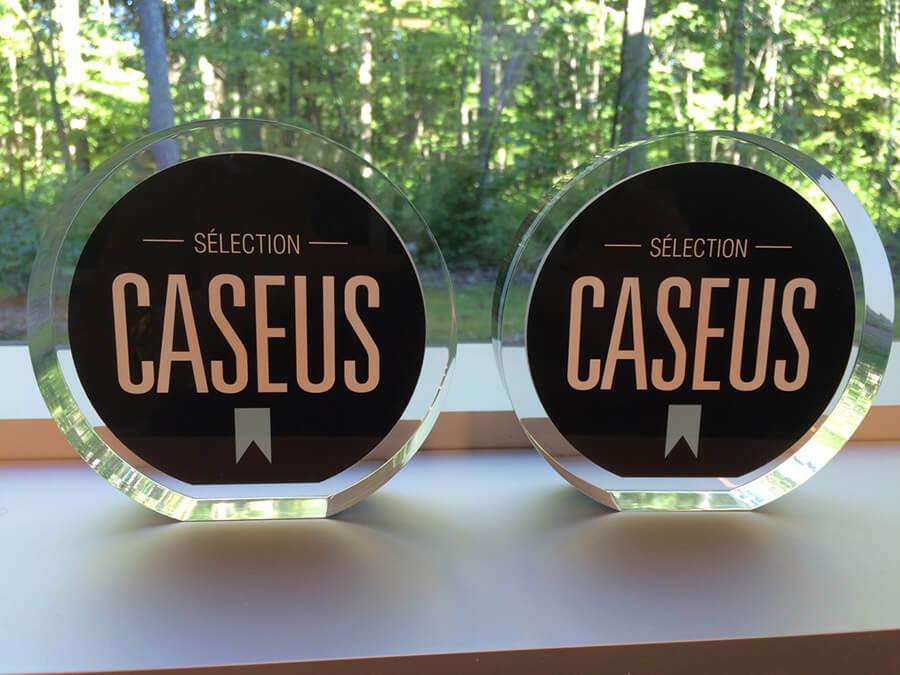 23-member jury picks 23 winners in different categories after rigorous evaluation process
The winners in the 18th annual Sélection Caseus competition were announced Tuesday night at a ceremony held at the Musée national des beaux-arts du Québec. The contest recognizes the talents of Quebec cheesemakers and showcases fine Quebec cheeses.
We are pleased to announce that of the three Agropur Signature cheeses in the finals, two won their categories:
Regular OKA in the semi-soft cheese with a washed, mixed or natural rind (cow's milk cheese, company processing more than a million litres per year) category
OKA L'Artisan in the interior-ripened cheese with ripening holes (any type of milk, any size company) category
The Marketing team accepted the two awards on behalf of Agropur.