Agropur at Saint-Hyacinthe agricultural fair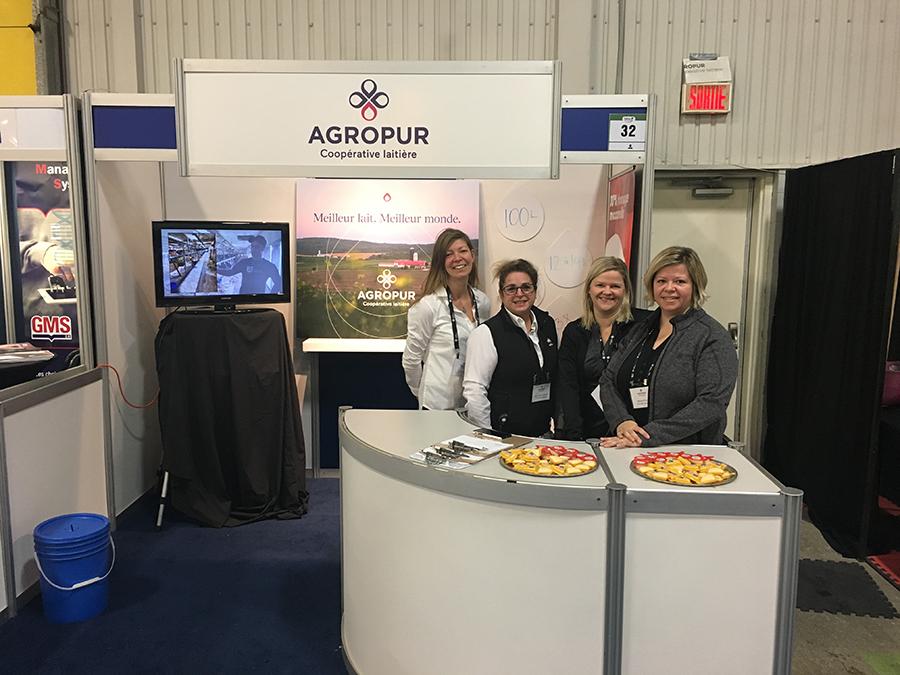 The 33rd Salon de l'agriculture was held in Saint-Hyacinthe from January 15 to 17. Agropur was there to tell industry stakeholders, farmers and members of the public about the Cooperative and its role in the dairy industry.
This year, Agropur focused on publicizing its new animal welfare service for members, which is delivered by qualified, competent cooperative advisors. Our on-site team talked to visitors about the importance of offering consumers quality products made with milk from farmers who care about their animals' health and welfare. The cooperative advisors met hundreds of people and discussed all aspects of Agropur's role in the dairy industry.