Agropur hosts Guilde Internationale des Fromagers event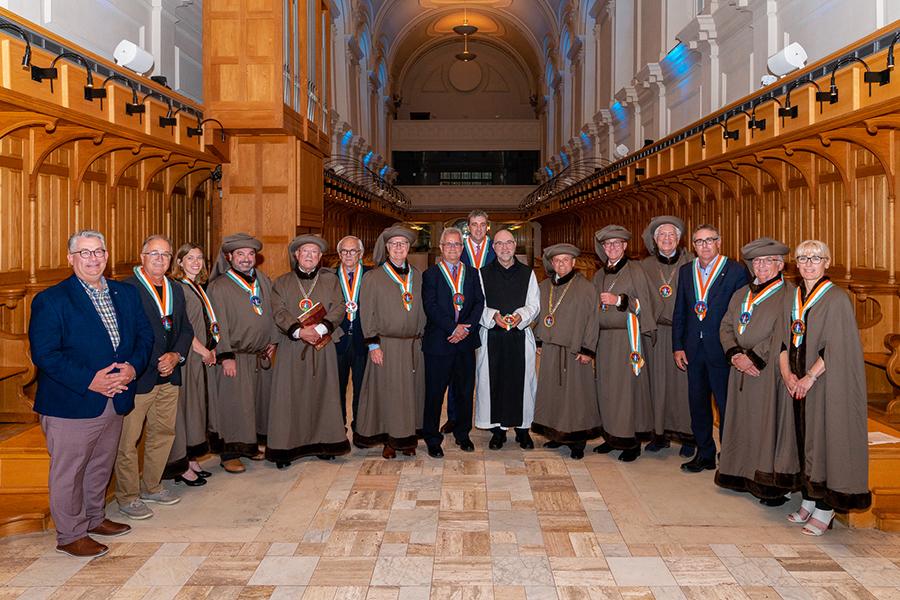 On June 19, Agropur hosted an event with the Guilde Internationale des Fromagers to celebrate the excellence of Quebec's master cheesemakers.
Ten Quebecers were inducted into the Guilde at the major event, including Brother Alphonse Juin, who was posthumously honoured for the making of OKA cheese, and Joël Vajou, retired Agropur Vice-President, Imports.
"Agropur was proud to host this event which recognizes individuals whose expertise has helped earn Canada international repute for cheesemaking know-how," says Agropur CEO Robert Coallier, who was himself inducted into the Guilde last year as a Compagnon d'Honneur.
About the Guilde
The Guilde Internationale des Fromagers is a non-profit association established in 1969 to connect all members of the dairy industry at all levels. Its mission is to promote dairy products and the men and women who make them.