Agropur invited to private meeting of Canadian Agriculture ministers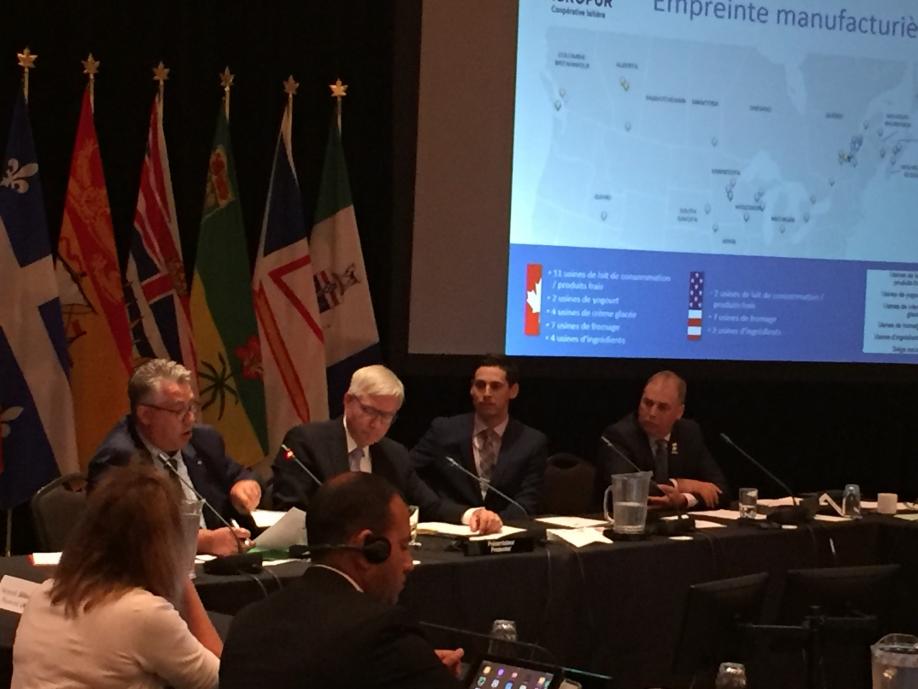 Federal Agriculture Minister Marie-Claude Bibeau and her provincial counterparts met in Quebec City on Friday, July 19 for the annual conference of Canadian agriculture ministers.
Agropur was invited to discuss the issues surrounding international trade agreements. Our President, Roger Massicotte, spoke and asked for support to help our organization and the dairy industry adjust to the concessions that have been made. He also assured the ministers of our full cooperation on matters of common concern.