Natrel Ice Cream Mochis are back!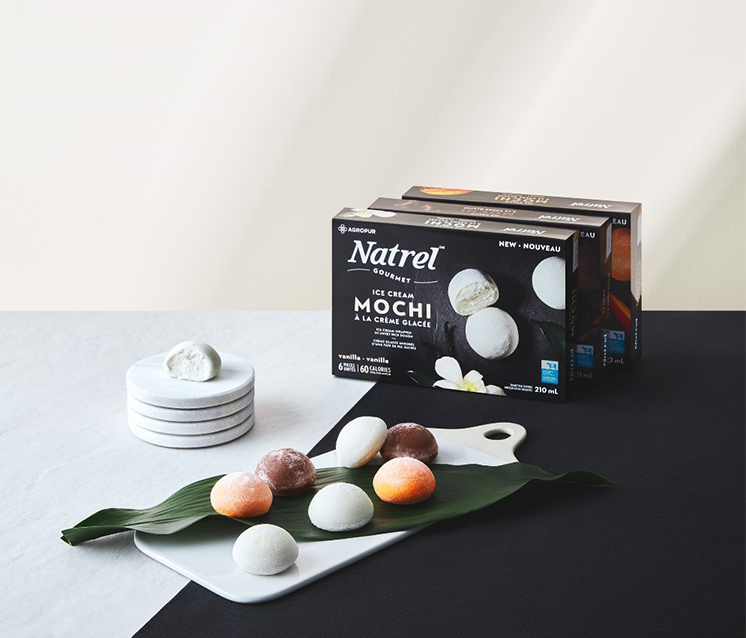 It's not just the nice weather that's back – our mochis are too! You will most certainly enjoy these Japanese-inspired frozen treats that will take you on a journey while staying in the comfort of your own terrace.
You will find these products in Quebec at Metro and IGA and Sobeys for Ontario & the Maritimes. Ice Cream Mochis will also be available at Costco at the end of the month.
Mochis are perfect to indulge yourself to a great treat.
Watch Natrel's and Geneviève Everell (Miss Sushi) social media accounts for inspirations.