Roger Krohn: Wisconsin Cheese Makers Association Life Member Award Winner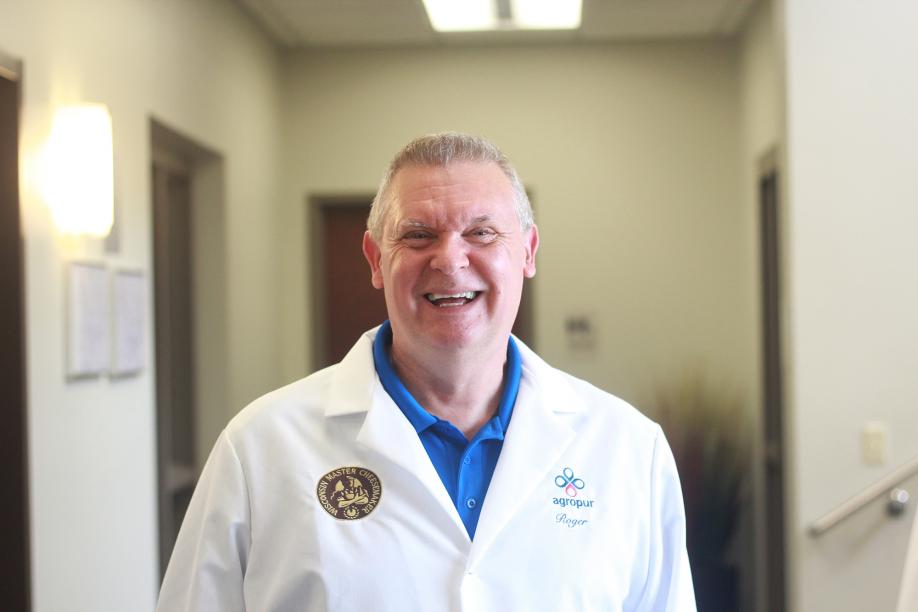 Agropur is very proud to announce that Roger Krohn has been awarded the Wisconsin Cheese Makers Association Life Member Award. Krohn will be the 89th honored recipient. The award recognizes those who play a significant role in the success of the Association through leadership, support, and service to the institution and its activities.
Krohn, Agropur's Cheese Technical Manager and Wisconsin Master Cheesemaker, has been in the dairy industry since he was only 14 years old. Krohn is a third-generation cheesemaker, starting his career alongside his father in the family business. Krohn is certified as a Wisconsin Master Cheesemaker, producing award-winning mozzarella and provolone. He is a member of WCMA, and served on the Association's Board of Directors, including as President from 1998-2000.
When notified of the award, Roger stated, "I am humbled to be included with such a list of great cheese makers and am proud to be a 2ndgeneration recipient of this award. My dad received his life membership in 1980. The cheese industry has always been very near and dear to my heart. Certainly, one thing all people have in common is the enjoyment of eating great tasting food and cheese offers so many varieties, there is a cheese for everyone's palate. It is very rewarding to play a part in that enjoyment."