The snack-sized servings!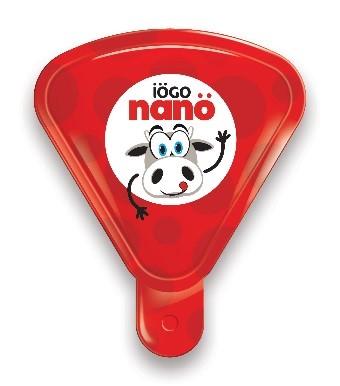 Lactose-free enjoyment on the go
Natrel is expanding its product line and entering a new market segment with its naturally Lactose Free Medium Cheddar Cheese. The light cure for the munchies has a rich, creamy texture and it's nutritious too! Available in a mesh bag containing six 20 g portions, it's the ultimate handy snack.
Natrel Lactose Free Medium Cheddar Cheese is now on grocery store shelves across Canada. Buy it at the retailers listed below. Great for back to school!
Ontario: Sobeys, Metro Ontario, Food Basics & Longo's West: Sobeys/Safeway, Thrifty, Overwaitea, Fed Coop & Calgary Coop Atlantic: Sobeys Atlantic
For a lunch-box your kids will love and other kids will envy!
iögo recently launched its first cheese, a welcome back-to-school addition to the nanö line. The natural 100% mozzarella triangles come in a single-serving size that's easy for children's hands to open. Kids will also find inside bonus illustrations of 21 different animals. Available in packs of 6, 12 or 24 (Costco only) at the following retailers:  Provigo, Sobey's (IGA), Adonis, Metro, Super C & Costco (24-pack, being tested in 42 stores)