Allegro wins the "precursor product" award at the DUX Gala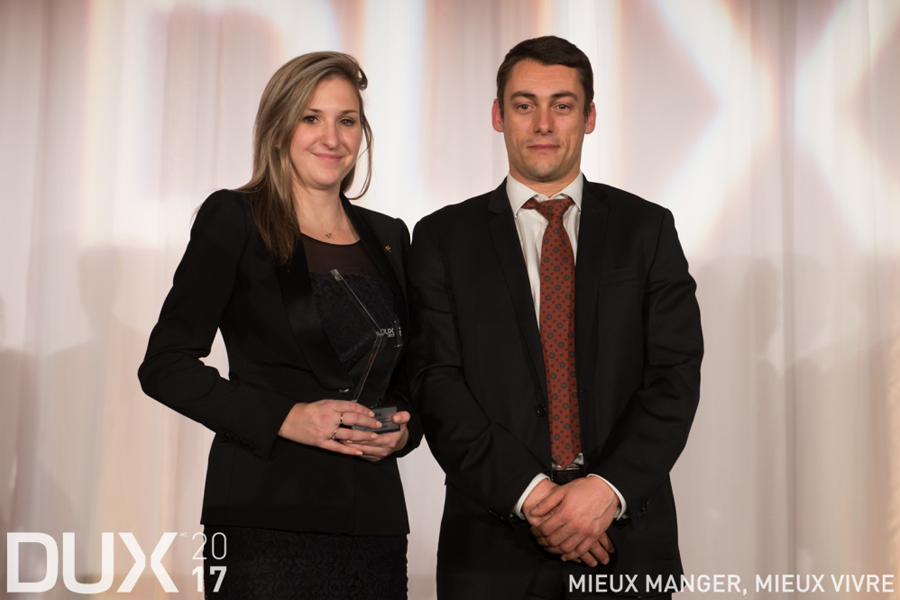 In the 2017 edition of the DUX contest, Allegro 4% cheese portfolio has been awarded the "PRECURSOR PRODUCT" prize that recognizes the leadership and innovative aspect of a product or a portfolio of products in the food industry.
With a high-protein, excellent source of calcium and low-fat qualities, Allegro products have been identified as a stand out by their avant-garde nature and orientation towards the well-being and vitality of consumers. The award was proudly accepted by Catherine Vincent, category manager, who took the opportunity to thank the team supporting the brand.
The contest "DUX is a big leaders movement that mobilize themselves in order to enhance the offer, the environment and the food choices to improve the population's health and vitality."
Agropur was well represented at the January 25th Gala, with four products submitted in the contest : Natrel new lactose free butter, Natrel single serve lactose free dairy product 310mL, the OKA portion packs and the Allegro portfolio.
Congratulations!