Agropur members win Canada's Outstanding Young Farmers' Program, Quebec section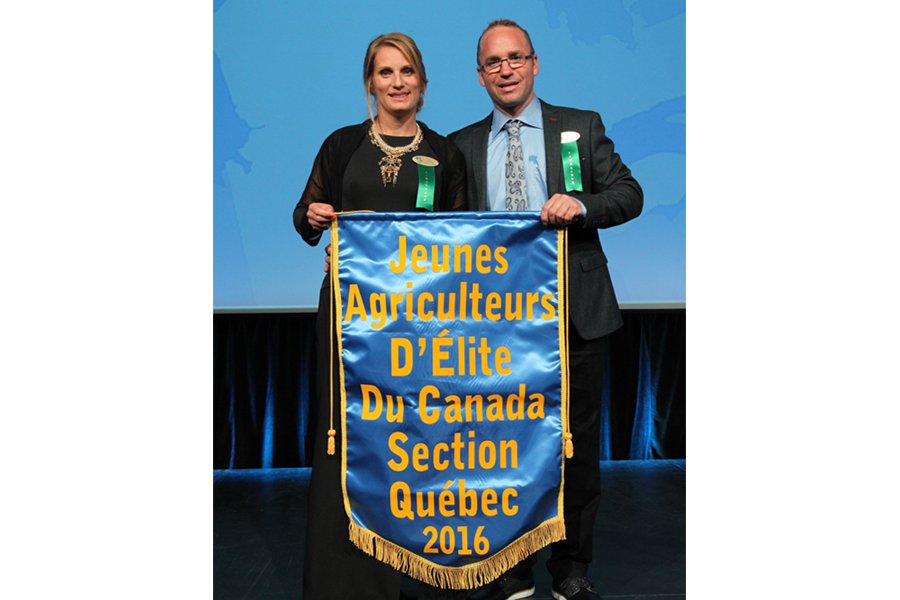 Event held on August 31 at CentreExpo Cogeco in Drummondville
The winners of the 35th Canada's Outstanding Young Farmers' Program, Quebec section, were announced on August 31 at a gala at CentreExpo Cogeco in Drummondville. They will go on to represent Quebec in the national competition, the winners of which will be announced on December 2.
The Quebec winners are Agropur members Dominic Drapeau and Célia Neault of Ferme Drapeau et Bélanger inc in Sainte-François de Lotbinière (Érable-Seigneuries region). Congratulations!
About the competition
Canada's Outstanding Young Farmers' Program publicizes outstanding young farmers and promotes better urban-rural relations by improving understanding of farmers' lives and recognizing their achievements.