Olympic goes into the wild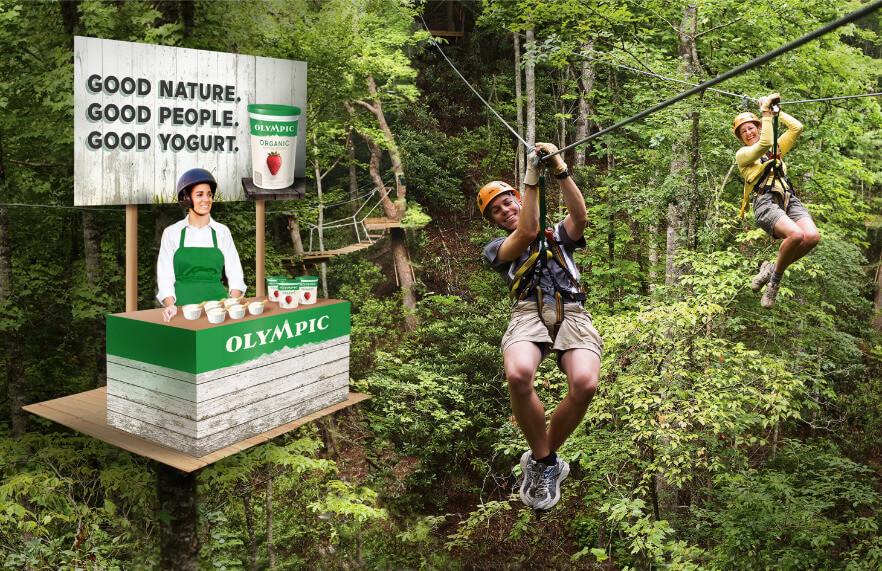 The new visuals on Olympic yogurt packaging got some exposure in an idyllic natural setting on August 27 in British Columbia's Grouse Mountain Park.
Olympic literally left the beaten path to make contact with consumers and offer them a unique experience. Olympic reps popped up on steep trails and even at the end of the zipline to surprise hikers by proffering product samples.
A tasting stand was also set up in a busy area of the park to give visitors a chance to try Olympic products.
Being close to consumers and close to nature is the quintessence of Olympic's new image.
The attention-grabbing event was filmed and broadcast nationally on social media. It came soon after the new packaging made its appearance on grocery store shelves. A series of in-store demos was also held in Western Canada.
The Olympic brand's new image – simple, natural and contemporary – promises to attract younger consumers and support the brand's expansion across Canada.