Newcomer in the Natrel organic family!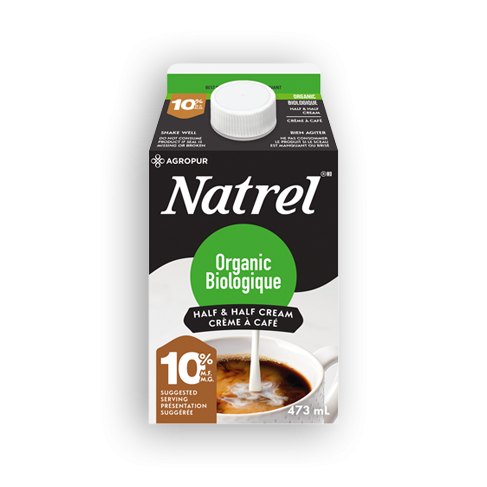 More and more Canadians are looking for dairy products with as few ingredients as possible. Natrel's organic product line answers their call for natural foods. The latest addition, 10% half & half cream, is now available in Quebec and Ontario.
Natrel's new 10% half & half cream contains just two ingredients, both certified organic: milk and cream. That's all! A deliciously natural organic cream with the longest shelf life in its category.
Natrel 100% natural organic cream contains:
No stabilizers or preservatives
No antibiotics or artificial growth hormones
No GMOs
Milk from Canadian organic dairy farms