Highlights
Check out our most up-to-date highlights and get acquainted with our great achievements of the past year.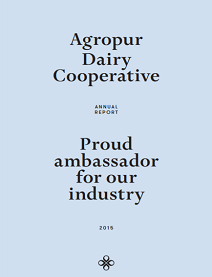 Annual Report 2015
Proud ambassador for our industry
Agropur can be proud of its rich contribution to the communities where it is present, the reduction of its environmental footprint, and its commitment to human values, which is at the core of its values.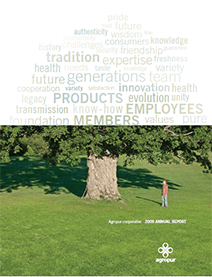 Annual Report 2009
A look at our roots, our strengths and our future
Every day, the natural goodness of milk improves the lives of consumers by meeting their daily nutritional requirements. An increasing number of people are discovering the Cooperative's wide range of popular products.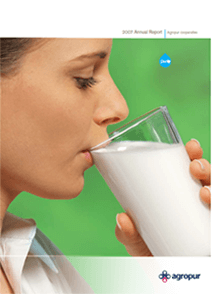 Annual Report 2007
When tradition is synonymous with quality
Taking inspiration from nature itself, Agropur uses milk of the highest quality and unequalled richness, which is the basis of a long line of innovative and purely natural products.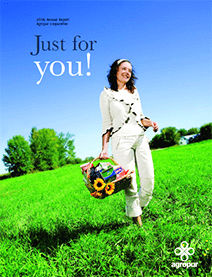 Annual Report 2006
Just for you!
For nearly 70 years, Agropur cooperative has worked daily to offer consumers pure, healthy products that can be distinguished by their good taste, authenticity and superior quality.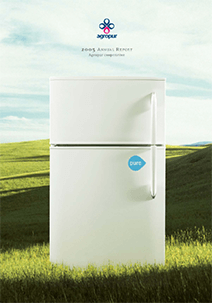 Annual Report 2005
The world of Agropur
Increasingly better-informed, modern consumers are very selective about the products they purchase and consume. Aware of the effects on their health, they are taking greater interest in the foods that garnish their plates.