We are a cooperative
We are proud of our business model and the way it helps share the wealth. In a world that is questioning established economic models, we hold high the torch of a modern, ambitious form of cooperation.
Agropur is a cooperative
Owned by 2,974 dairy farmers who have joined forces to process and market the high-quality milk they produce on their farms.
Agropur uses milk to create the wide range of dairy products and the strong brands that our customers and consumers love.
When you purchase an Agropur product, you are helping to build a better world. You are choosing a natural product that meets the highest quality standards, makes a difference in rural communities throughout North America and is good for both you and your community.
We are proud of our unique business model, based on solidarity, democracy and the pooling of resources. This model is a powerful tool for generating and sharing wealth.
Every year, we return a patronage dividends to our members, based on their annual milk production and on the surpluses that the Cooperative has generated. This payment helps our members create value in their communities. As our members put it, "We're just as much a business as any other, but we're not just a business like any other."
Now it is one of the largest dairy processors in the world. At a time of stiff competition in the worldwide dairy industry, we intend to remain a significant player and to differentiate ourselves by our values.
Being a cooperative means helping to build a fairer, more equitable world. The more of us there are who share these values, the more we will participate in building a better world.
We contribute to the economic vitality and well-being of our communities.
We are building a better world.
Better dairy. Better world.
We are Agropur.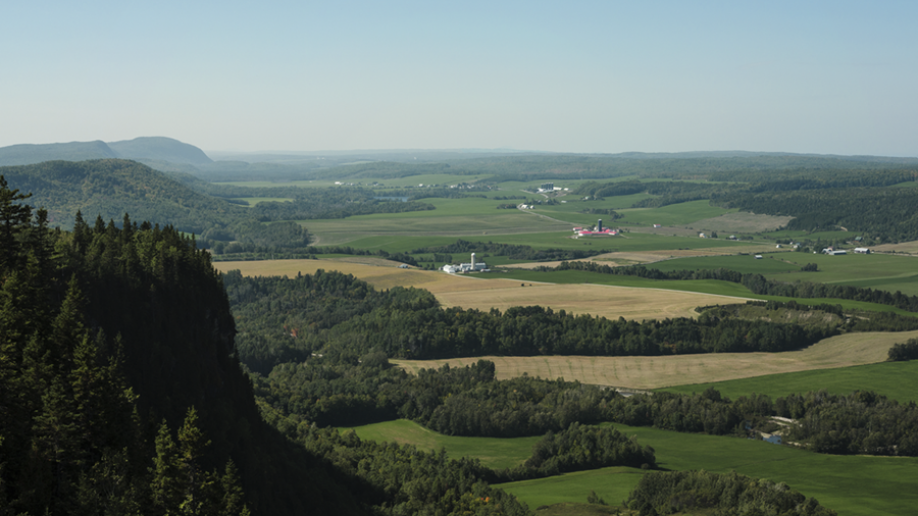 Mission
Agropur Cooperative's current mission reflects the legacy of those who came before us and our firm commitment to remain loyal to their example:
Be faithful to the long-term vision of members, owners of efficient processing assets, by offering quality dairy products to our clients and consumers.
Agropur's Four Key Strategies
Develop dairy brands that consumers love, and be the first-choice supplier for all our business partners.

Focus our growth by processing milk into innovative, value-added products and ingredients.

Create a dynamic work environment.

Always keep long-term benefits for our members in mind.
«I am convinced that together, we can accomplish great things.»
With these strong, confident words, Omer Deslauriers, one of Agropur's founders, expressed the cooperative's values on the occasion of its 12th anniversary in 1950.
From its founding in 1938 to the present day, Agropur has embodied the values of cooperation and inspired other cooperatives throughout the world to dare to dream big.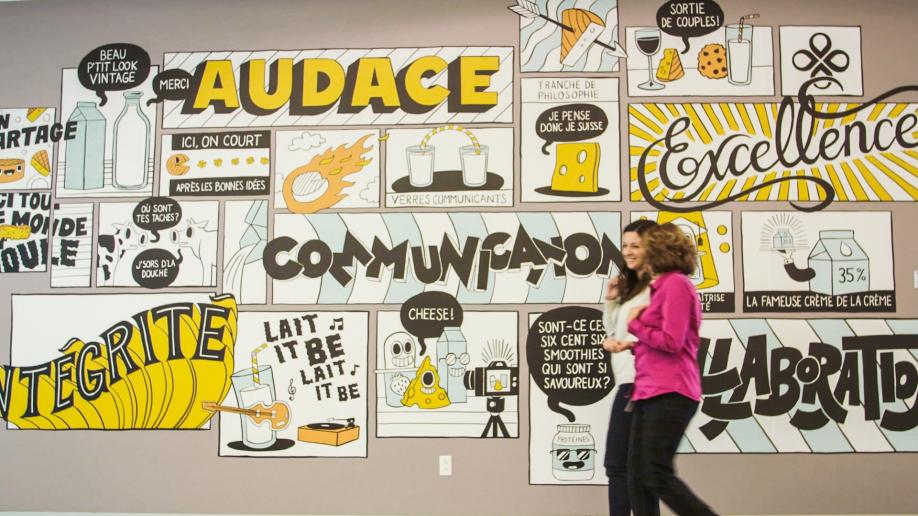 Our success has been the product of our collective efforts and has been made possible by the five fundamental values that now guide us in everything we do:
Boldness: Demonstrating courage and creativity in a constantly changing world.

Communication: Sharing information to ensure informed decisions

Integrity: Acting diligently and honestly

Excellence: Transcending the rest to be the best

Collaboration: Working together in a spirit of trust and cooperation