Allegro
Our Allegro cheese line attests to our leadership in lactose-free products.
Tasty and protein-rich 9% Allegro products fit seamlessly into a healthy lifestyle. Allegro is an everyday go-to cheese that tops up energy stores and offers that needed boost at any time of day.
Allegro cheeses are also the heathiest choice. They contain 10 grams of protein per serving, are naturally lactose-free, and are low-fat.
Plus, every serving offers an excellent source of calcium.
Enjoying cheese with more benefits and fewer restrictions is easy with Allegro.
Discover Allegro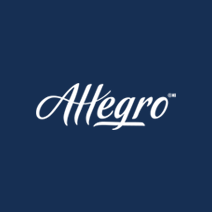 AWARDS AND DISTINCTIONS
2017
Precurseur product
Allégro 4%
DUX Gala
New Product