Exploring our plant in Saint-Hyacinthe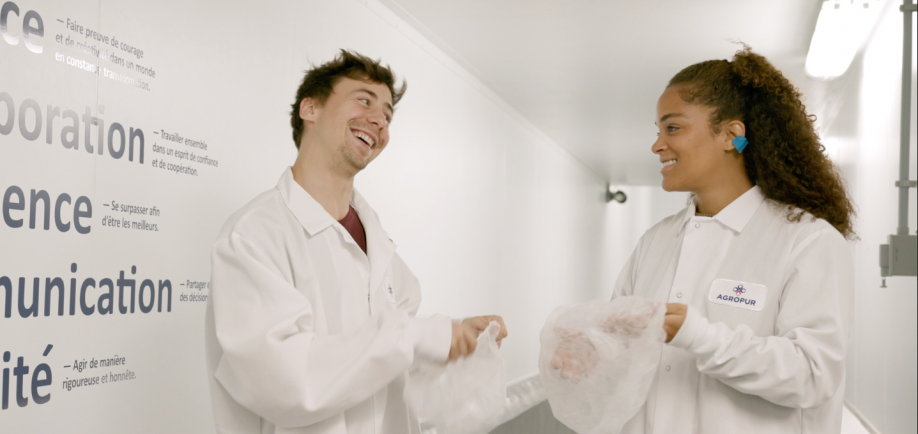 Animal welfare, environment, packaging, benefits of dairy products, consumer experience... Five episodes, five priorities for Agropur. Discover our web series where Alex and Channel discover all the different aspects of Agropur!
In this second episode on the environment, Alex and Channel get to visit a cheese manufacturing facility. During their visit at the Saint-Hyacinthe fine cheese plant, they learn more about our commitment to the environment through discussions with Alain Gagnon, quality supervisor and environmental champion, and Roger D'Amour, environmental expert.
Episode 2
*All the episodes were filmed prior to the COVID-19 pandemic.