iögo celebrates its 5th birthday!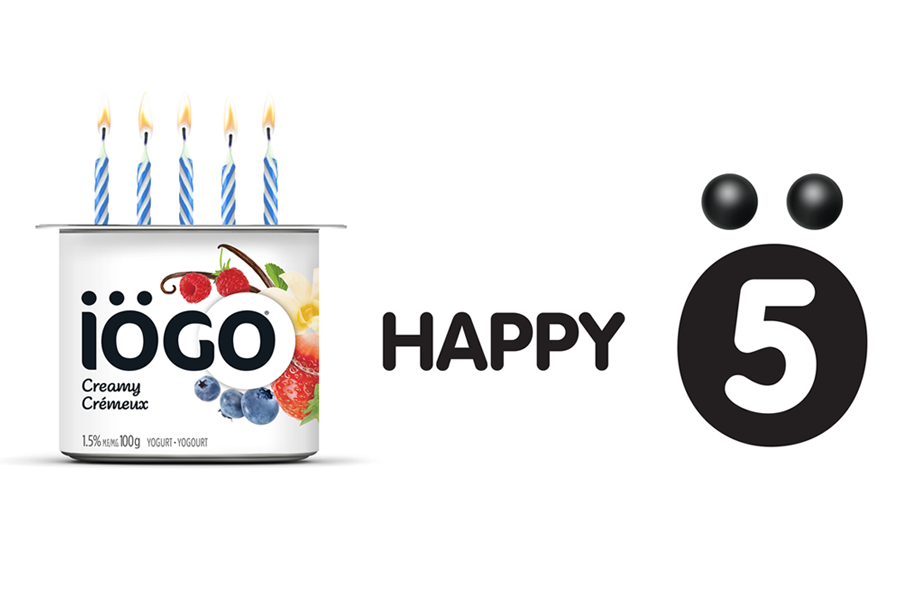 The iögo brand launched in 2012 has reinvigorated a Canadian yogurt market previously dominated by the big guys.
This year, our Ultima Foods joint venture is marking the iögo yogurt brand's 5th anniversary.
Always changing
2012: iögo hits the market
2013: Focus on building the brand and establishing an emotional connection with consumers
2014: Focus on products for kids
2015: iögo nanö in a pouch, smoothies in the 1L size and iögo Protein (1L size) introduced
2016: Fruit-and-vegetable combo flavours introduced for iögo nanö in a pouch and in a cupNew visuals on the packaging for the entire brand and new creative for the advertising campaign
2017: Green smoothie and iögo Protein in a cup launched
Hats off to our colleagues for their boldness and passion!
Source: Diane Jubinville, Communications Manager, Ultima Foods