OKA celebrates Canada's 150th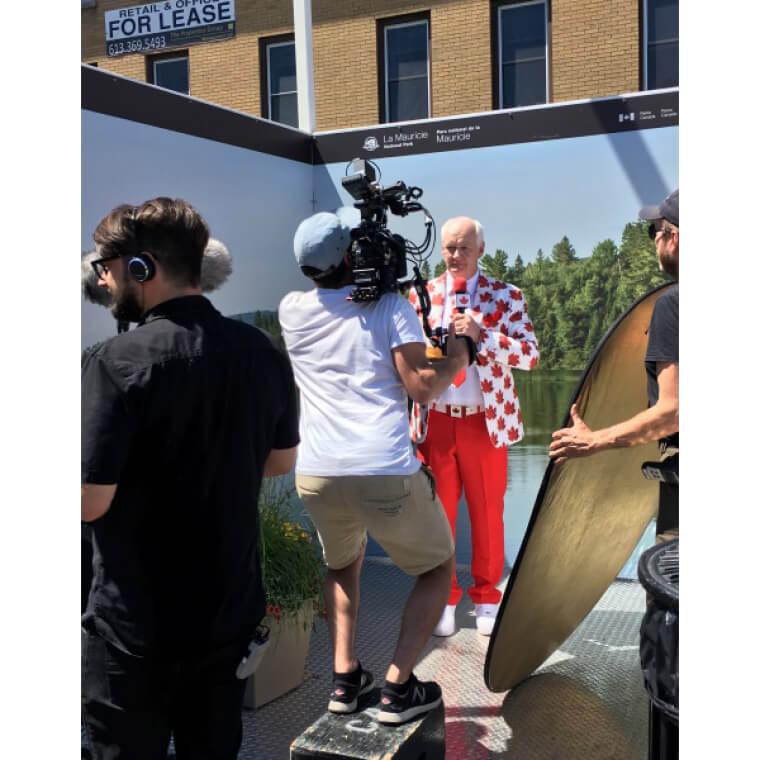 From June 26th to July 2nd, visit our Facebook Cheese Bar by Agropur page and share in large numbers!
To reinforce the OKA brand image as being the ultimate Canadian fine cheese and take advantage of Canada's 150th, the marketing team and lg2 agency have created a short video, which we hope, will have a strong impact on social media. ​
Faithful to its strategy to pursue the brand development throughout Canada, OKA partnered with a huge name in Canadian comedy: Colin Mochrie! Dressed in a fashionable red and white suit with maple leafs printed all over reminding us of Captain Canada, the host walked the National Capital streets to surprise the public and test their knowledge:
"Canadians know their country but do they also know their fine cheeses?"
It is with humour, spontaneity and friendliness that Mr. Mochrie has quickly increased the love factor for the brand with the public.
Visit Cheese Bar by Agropur on Facebook until July 2nd to discover the video and take advantage of a 150 cents rebate coupon on every OKA product. If you cannot access Facebook, go on OKAcheese.ca.
Help us in making this project a success and share the video in large numbers!