Agropur at World Dairy Summit 2019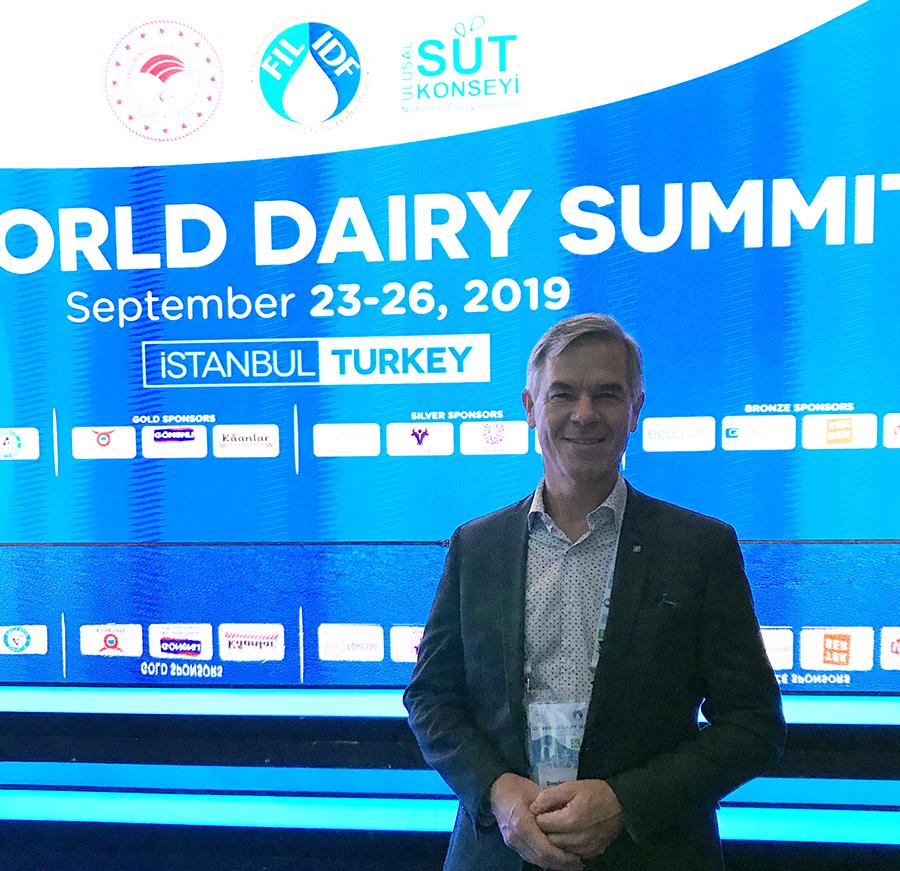 Agropur attended the 2019 International Dairy Federation (IDF) World Dairy Summit in Istanbul, Turkey from September 23 to 26. Dominique Benoit, Senior Vice President, Institutional Affairs & Communications, represented the Cooperative.
The 2,000 conference-goers included some of the world's leading dairy experts, producers, processors, academics and policy-makers. The major industry players assembled for four days of discussion on the future of dairy.
Major issues
The IDF World Dairy Summit is the largest event of its kind for the dairy industry, a unique opportunity for industry experts to share their knowledge of dairy products.
Participants in the 2019 Summit discussed key issues for the industry under the theme "Milk for Life," including consumption trends, food quality and safety, food waste and the nutritional benefits of dairy products. The question of sustainability was a recurring topic.
The IDF World Dairy Summit is an annual event where attendees from the Federation's 44 member countries, which account for 75% of world milk production, can network and learn about the latest research and experiments of interest to the global dairy sector in the broad sense.