Leadership
We serve the interests not only of our members but of the entire community. Because we care deeply about the future of the dairy industry, we assume a leadership role in the industry and make our voice heard.
Why we should keep the supply management system in Canada
Agropur has carved out a leadership position in the North American dairy-processing industry while remaining true to its cooperative business model. Agropur has developed successfully as a cooperative owned by Canadian dairy farmers. Our business model and our performance have made us a first-class engine of economic growth.
Agropur makes essential contributions to the economic vitality of many areas of Canada – especially rural ones – through the patronage dividends that it pays out to its member and the substantial investments that it makes in its processing plants.
Canada's supply-management system has never impeded our development in any way. That is why, at a time of consolidation in world dairy markets, we remain firm supporters of supply-management. All countries support their dairy industries – in most cases, through large, direct subsidies. In other cases, this support takes the form of control concentrated in the hands of one major player.
The Canadian system for managing the supply of dairy products was established nearly 50 years ago. It was designed to ensure predictable incomes for dairy farmers while eliminating shortages and surpluses in dairy markets.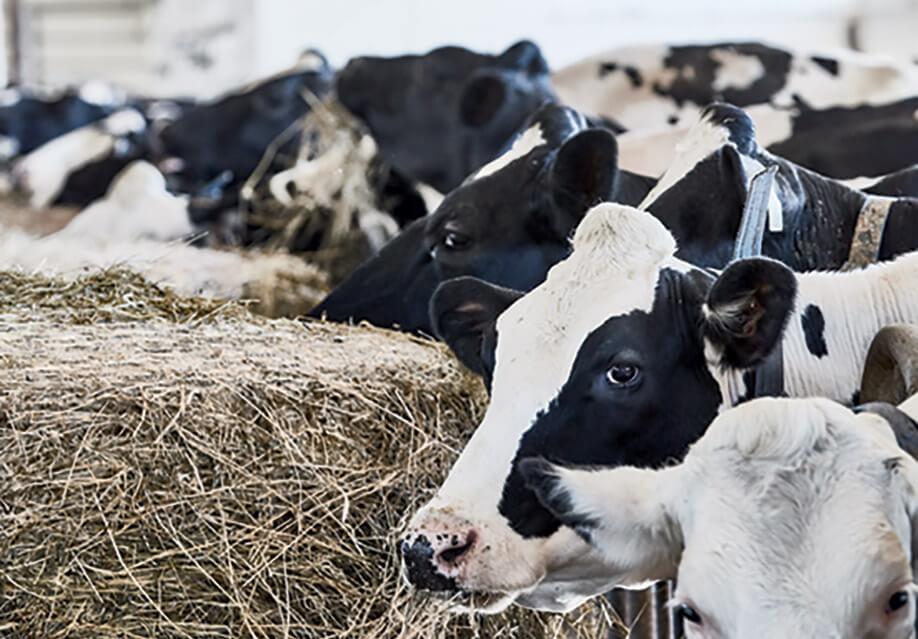 Over the years since, this system has proven its worth. It has adjusted to changing realities in the marketplace and provided benefits throughout the value chain, from farmers to consumers. Supply management in Canada makes it possible to offer Canadian consumers a variety of quality dairy products at a fair price, while ensuring stability for dairy farmers and processors.
The Canadian supply management system has helped build a strong, stable dairy industry. That stability has enabled all industry stakeholders to grow and flourish. Eliminating this system would not produce any winners in Canada. According to a Boston Consulting Group study, it would cut Canadian GDP by $2-3.5 billion and could eliminate some 24,000 jobs, many of them in rural areas where they would be hard to replace.
We at Agropur thus see no benefit in eliminating this system—not for us, not for the 13,000 Canadian families that rely on us for their livelihood, not for Canadian dairy farmers, and not for the millions of customers and consumers who buy our products.
All-Canadian quality milk for you
Our customers and consumers want to know where the Agropur products they buy come from, and we are listening to them. That's why we've decided to proudly display the certification of Canadian origin logo on all Agropur products throughout Canada. In an increasingly complex marketing environment, we are happy to help consumers find their preferred Agropur products and find out where the milk that they are made with comes from.
The certification of origin logo was unveiled on November 1, 2016 by Dairy Farmers of Canada. It certifies that all of the milk and/or dairy ingredients used in a product are of Canadian origin. It reminds consumers that Canadian milk is produced by dairy farmers who care about animal welfare, environmental protection and the health of Canadian families.
Agropur took the lead by becoming the first Canadian dairy processor to use this new "Quality Milk" logo. We were also the first and are still the only major national dairy processor in Canada to stop importing ultrafiltered milk.
How the Canadian dairy industry operates
In Canada, the production and marketing of milk and dairy products are governed by the supply management system and collective marketing. Agropur therefore goes through an intermediary to purchase its milk.
The purpose of collective marketing is to ensure stable incomes for dairy farmers through fair, uniform prices for milk, set by pooling agreements. These pooling agreements also benefit processors such as Agropur by guaranteeing them a steady supply of milk, under the same conditions and at the same prices for all. (Processors also benefit from quality standards negotiated with farmers.) The revenues from the sale of milk are thus shared among the various players in the market.
In managing the supply of milk and marketing it collectively, Agropur's status as a cooperative is a genuine asset. It not only lets us remain attentive to the needs of its members but also lets us ensure impeccable milk quality by giving them useful advice and feedback.