New brand image for Lucerne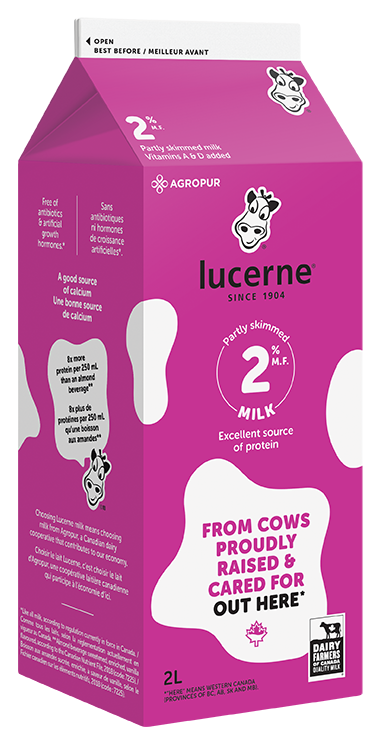 The goal is to increase brand awareness and build the familiar Lucerne name into a stronger brand with greater consumer drawing power by emphasizing the local factor.
Focus on local
Phase 1 of the Lucerne rebranding began on August 14 with the appearance of products sporting the new look in Sobeys and Walmart stores. The catchphrase "From cows proudly raised and cared for out here" on the carton underscores the fact that Lucerne milk is locally sourced.
The Lucerne family
In addition to the packaging, an advertising campaign launched on September 2 also highlights the brand's local character. The campaign is running on multiple platforms in Manitoba and B.C., including TV, the Web, billboards and in-store.
The marketing campaign also includes a series of light-hearted videos featuring the Lucernes, a family of western Canadian cows that produce delicious fresh milk! 
Watch the videos on YouTube: