Better Dairy. Better World.
Agropur, one of North America's largest dairy processing cooperatives, is proud of its distinctive business model, one that lets it help share the wealth everywhere it operates.
Sales
The Cooperative's sales continued to grow in 2018, rising to a record $6.7 billion.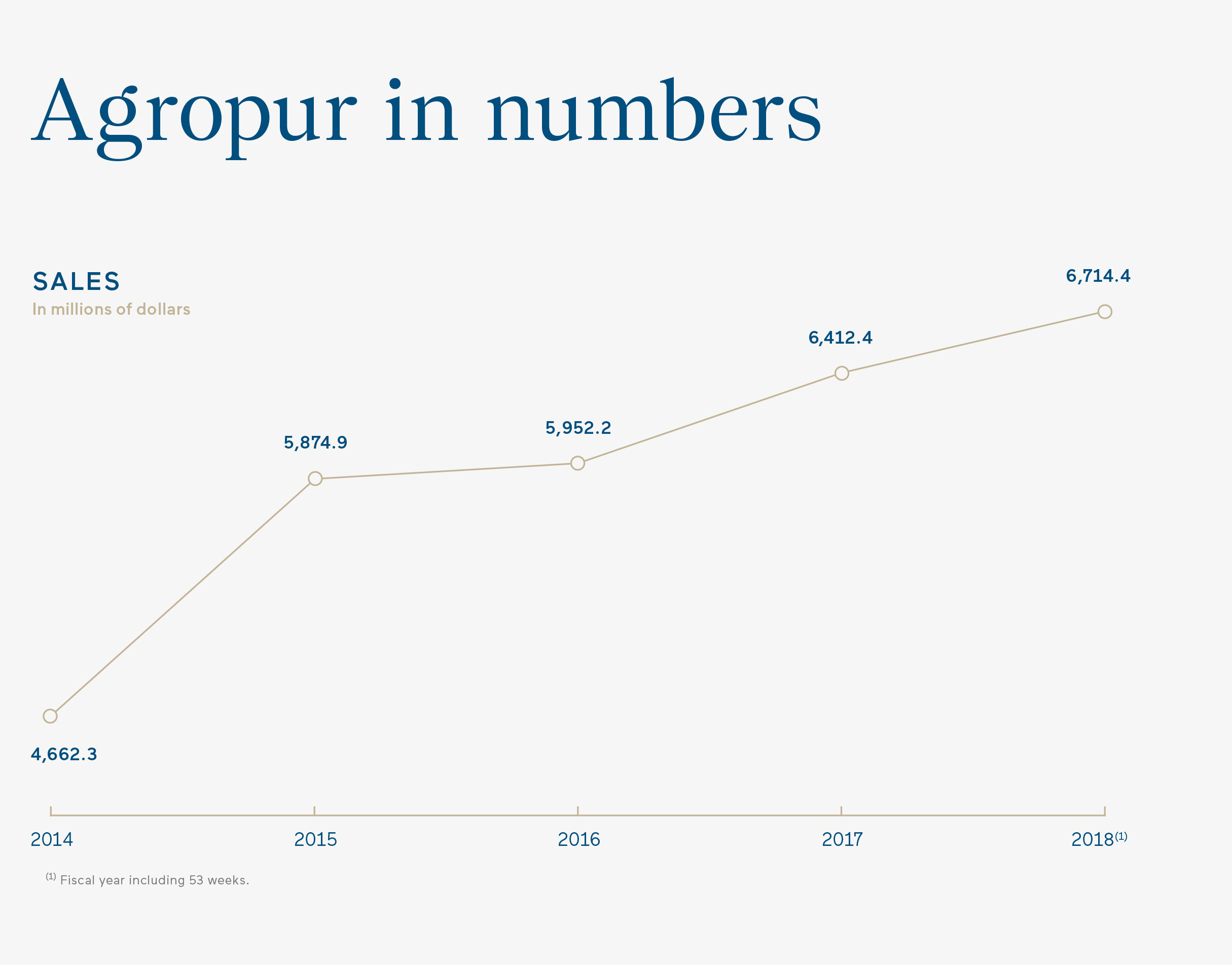 Earnings from Operations
Earnings from operations amounted to $362.1 million.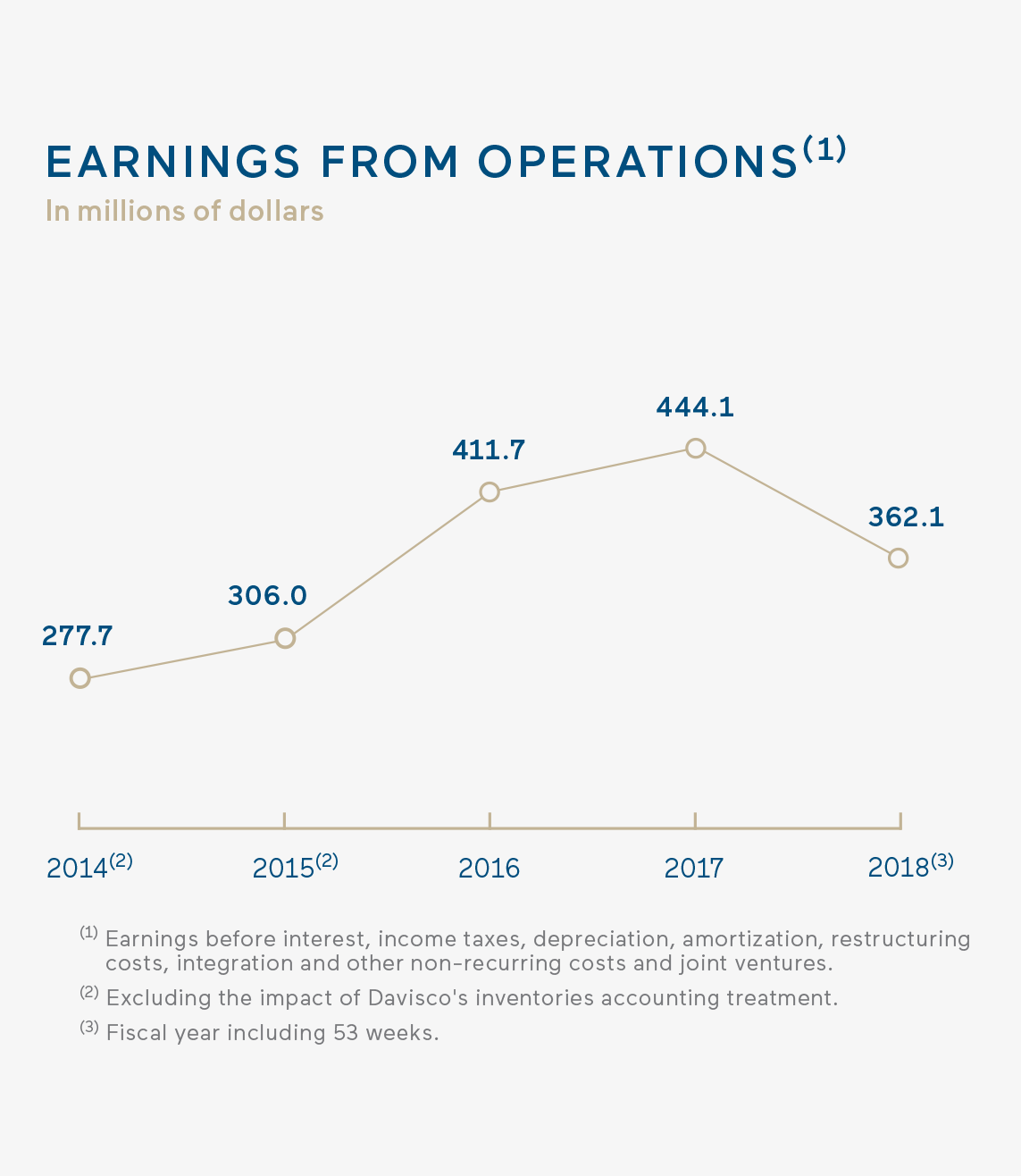 Net Earnings
Net earnings of $67.7 million in 2018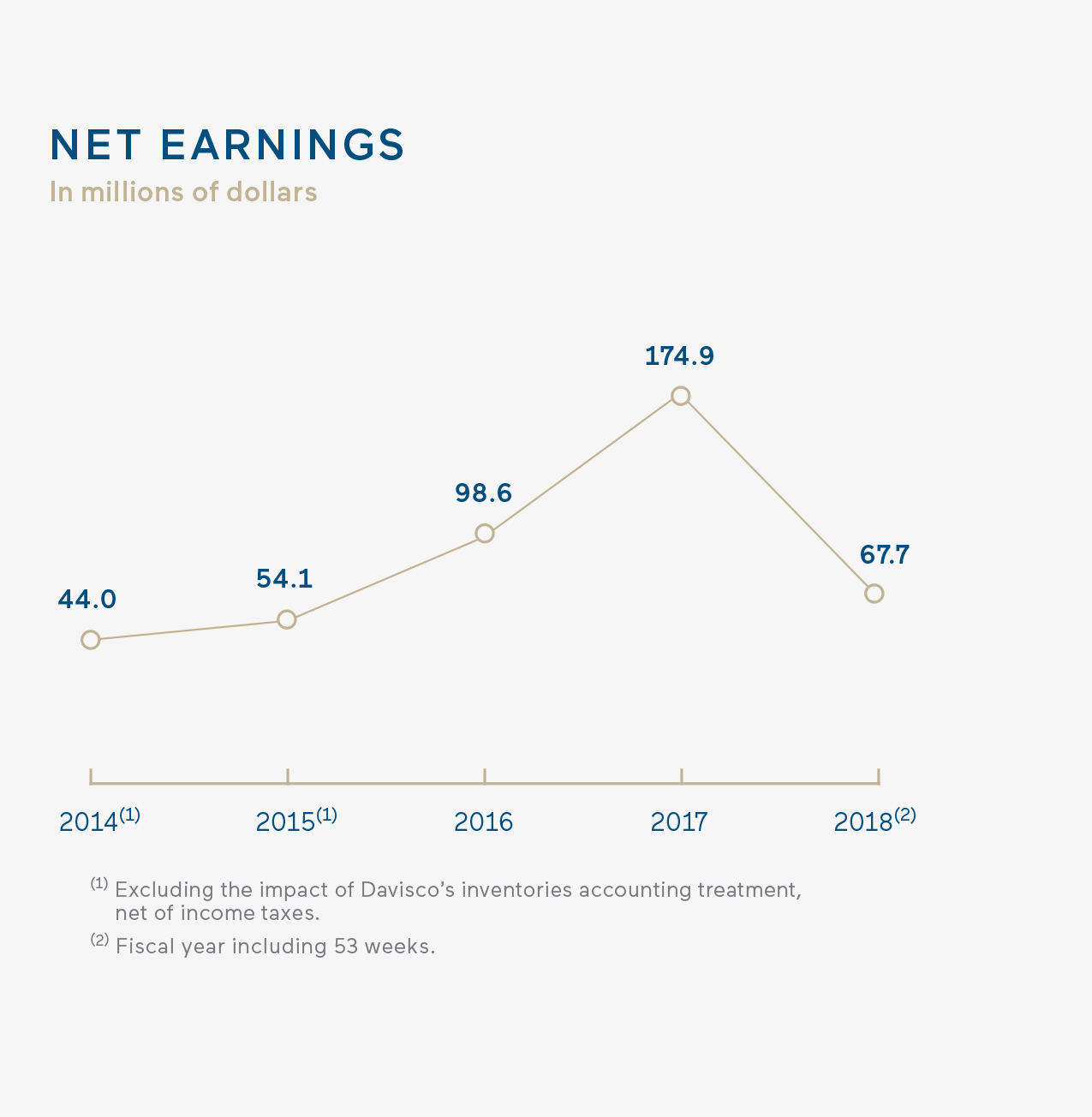 Patronage Dividends
Excluding the first preferred shares, members' equity stood at more than $1.5 billion, up $47.8 million from 2017.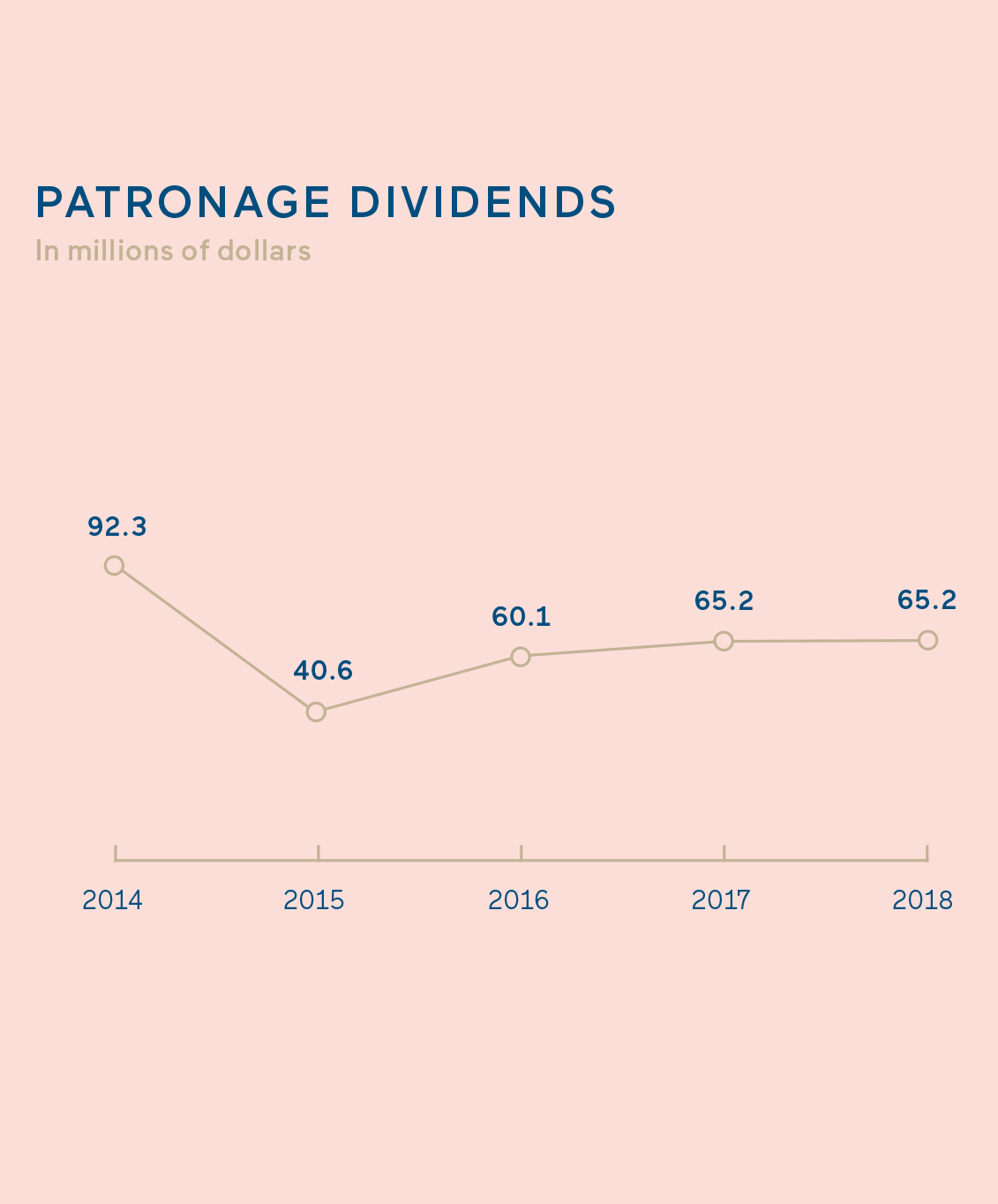 Members' Equity
Excluding the first preferred shares, members' equity stood at $1,537.8.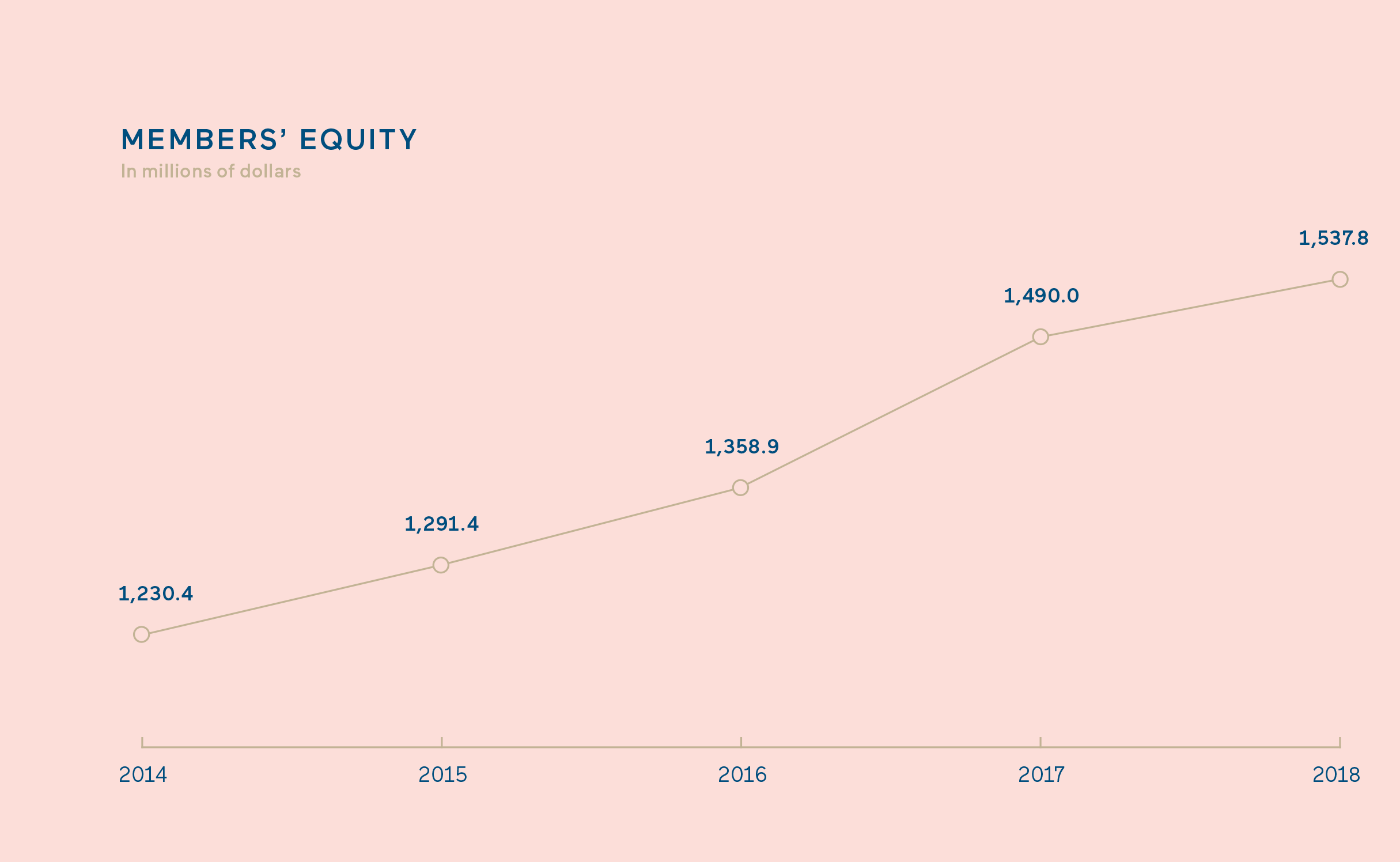 Milk Processed
More than 6.2 billion litres of milk were processed at our plants in 2018, a 2.7% increase from the previous year.
Message from the President
For 80 years, Agropur members have successfully combined solidarity and profitability, weaving them into the indissociable elements of our sustainability.
- René Moreau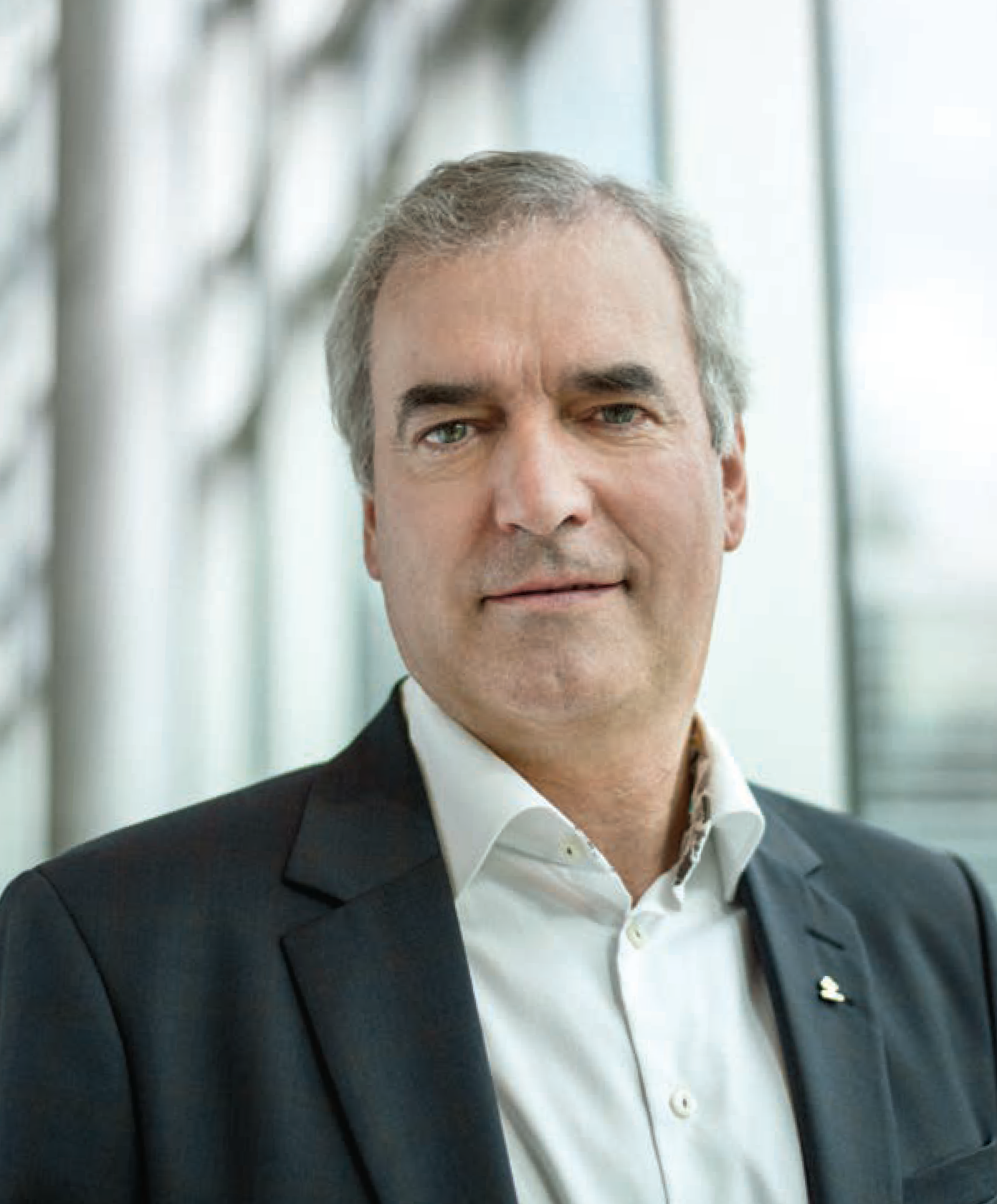 Message from the CEO
We remain confident that the moves we have made in recent years will accelerate our growth going forward.
- Robert Coallier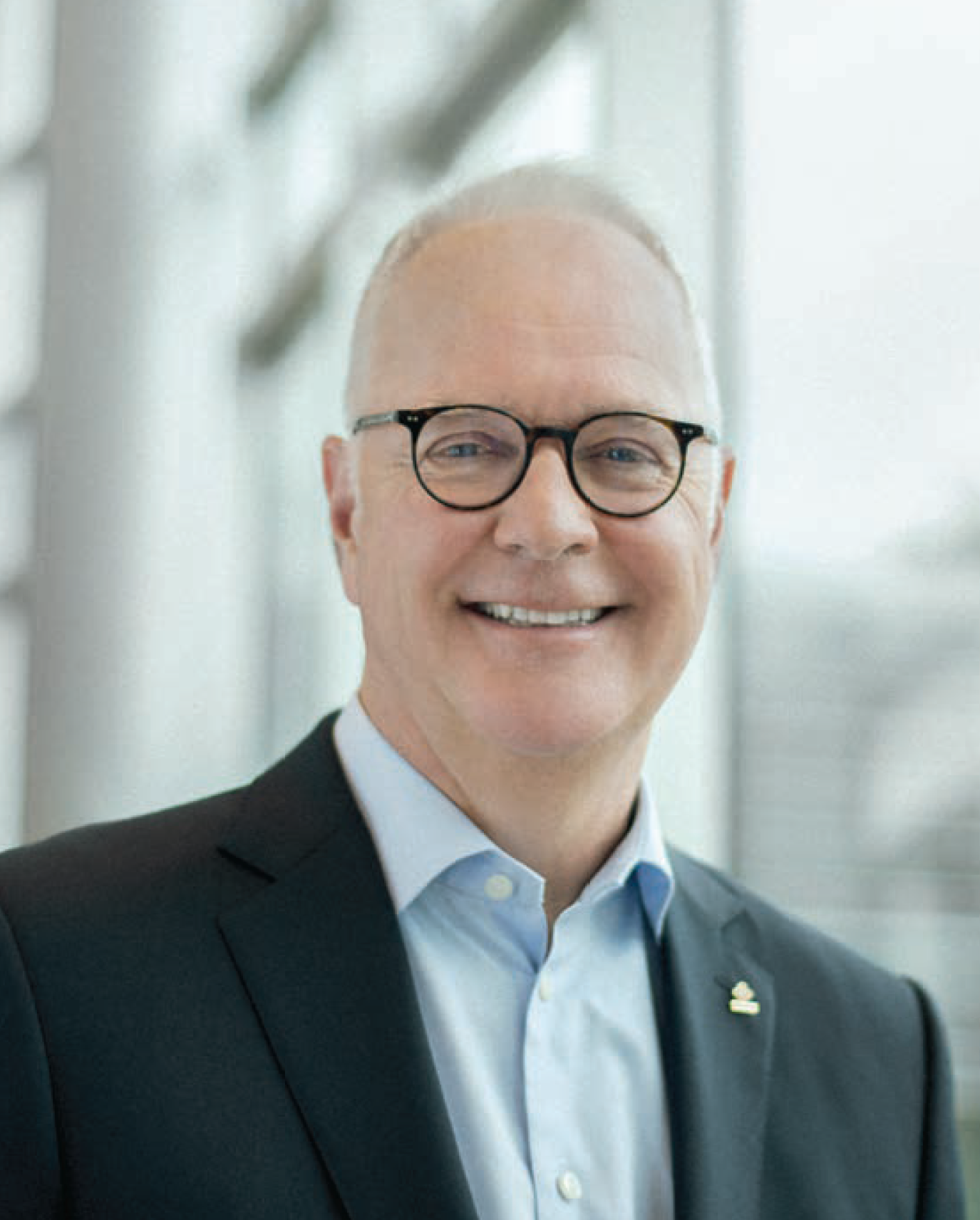 Our pillars
This year more than ever, the importance of planning and investing for the long term was evident. We pressed ahead with our business strategy, which revolves around our five pillars: brand strategy, innovation, cost leadership, human capital, as well as national and international development.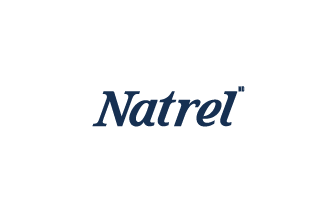 Market leader, Natrel innovates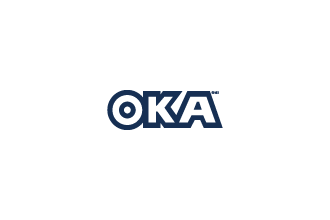 125 years of history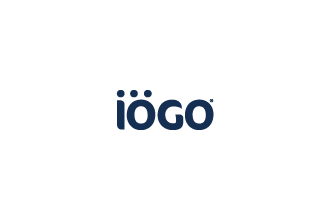 The preferred brand of millennials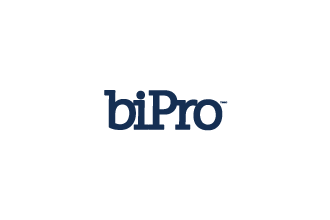 Expands
Download the 2018 annual report
Download the complete annual report to capture the scope of our achievements in 2018. 
Download