Why choose Agropur?
We offer competitive salaries, a stimulating work environment and opportunities for advancement. Working together in a spirit of trust and cooperation, we are able to deliver quality dairy products.
Why choose Agropur?
Because, like you, we believe...
That great ideas come from collaboration among people who are passionate about what they do;

That an organization's future depends on the contribution of each employee;

That even in an international organization, management must have a human touch;

That everyone should have the opportunity to tackle exciting challenges throughout their career;

That people should be able to continue learning after they leave school;

That our employees' know-how goes into each of our quality products;

That a job should let you make the most of your talents;

That each employee should be given room to innovate and grow professionally;

That diversity is an asset for any organization;

That our dreams will shape the future.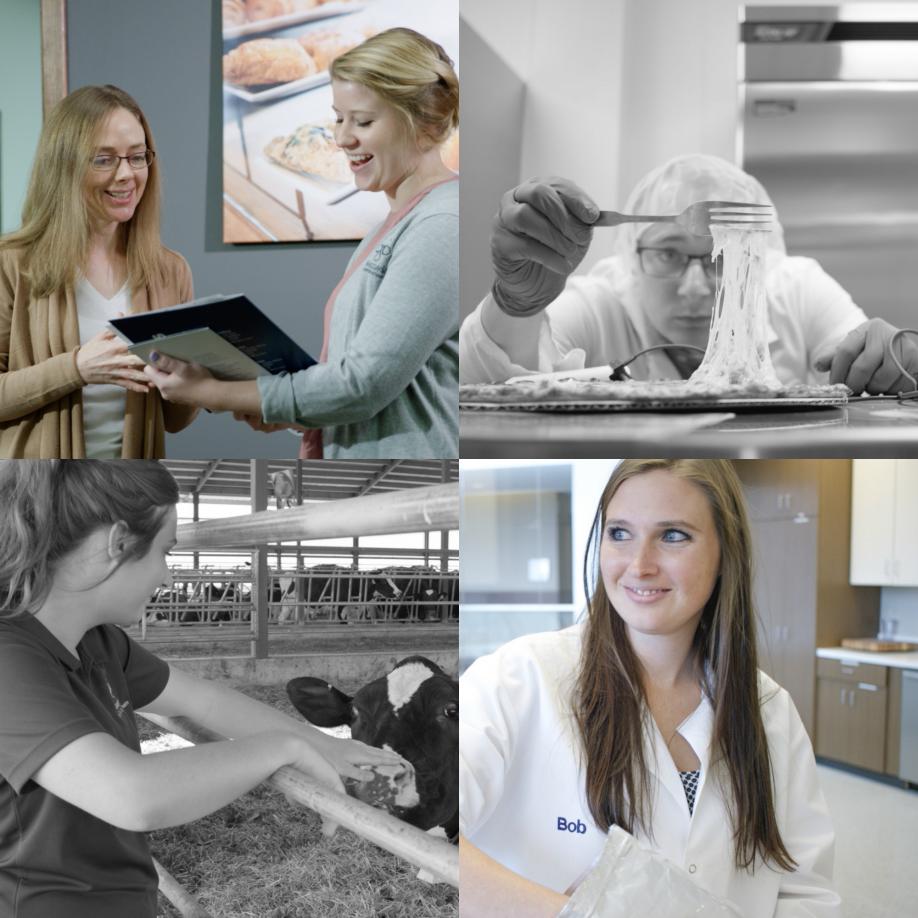 Discover the unique flavor of Agropur
The skills and knowledge of Agropur's 8,376 employees and 2,974 members have built the Canadian – based flagship into the fifth largest dairy processor in North America – and that's just the beginning! We are growing fast, propelled by strong brand recognition and the efforts of the employees at our plants, distribution center and head office, who apply their talents every day to deliver first-rate consumer products.