Agropur picks up two 2019 Caseus awards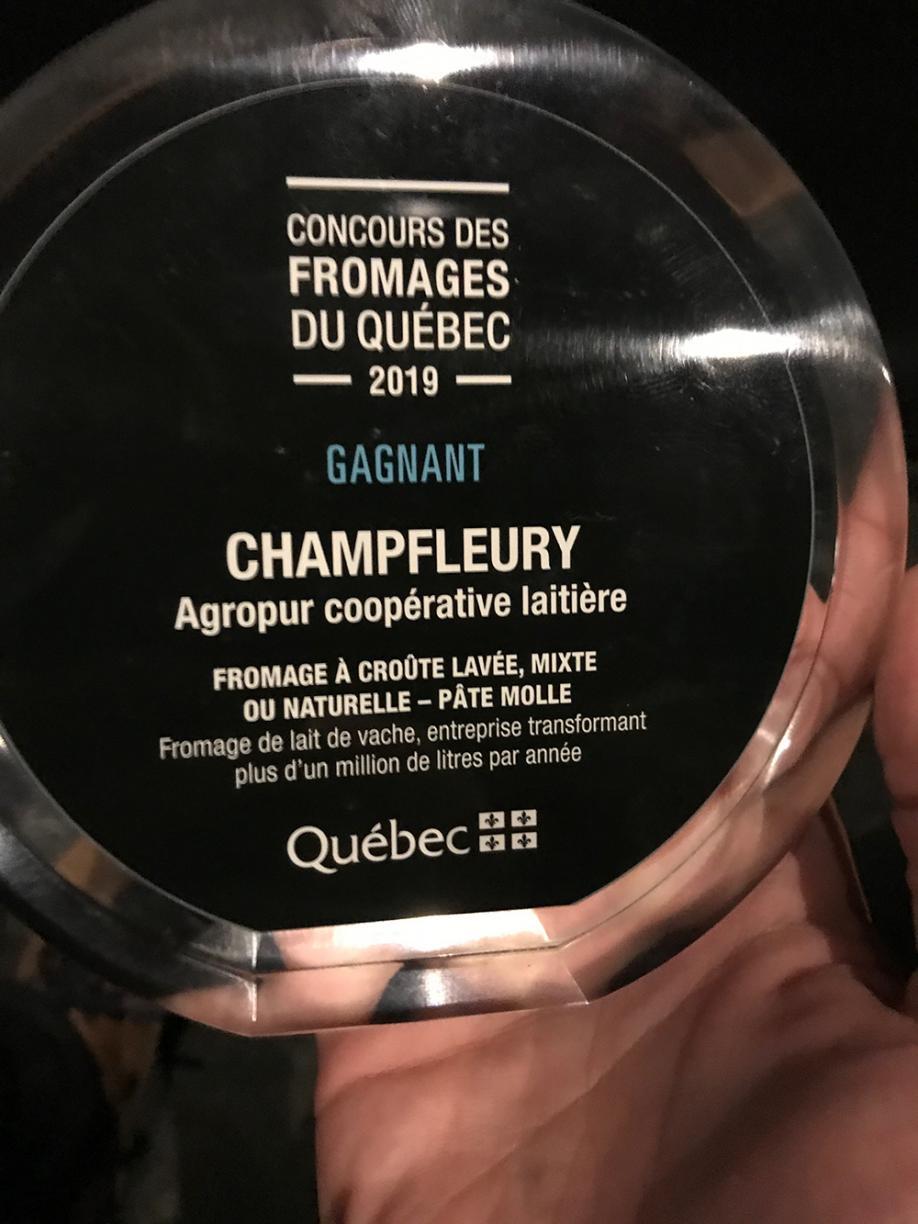 After a rigorous judging process, the 21st Sélection Caseus awards were handed out on September 11 in a ceremony at the Musée de la civilisation de Québec. A total of 169 cheeses were in the running for the 24 prizes.
We are pleased to announce that Agropur's fine cheeses won two awards: 
- Champfleury : Best soft cheese with a washed, mixed or natural rind in Quebec
- Agropur Grand cheddar (5 ans) : Best cheddar in Quebec
For 21 years, Sélection Caseus has highlighted outstanding Quebec cheeses and the expertise of the people who make them. The Caseus awards encourage consumers to discover the creative cheesemaking genius crystallized in a multitude of innovative, superior-quality products.
Sélection Caseus is the only competition devoted to recognizing and promoting cheeses made in Quebec. It is open to all cheesemakers, regardless of the size of their business, the type of cheese they make or the type of milk they use.
Hats off to all the teams responsible for the success and promotion of our fine cheeses!
More info about the Caseus awards (in French): https://www.caseus.ca/laureats