A visit to the Auge d'Or farm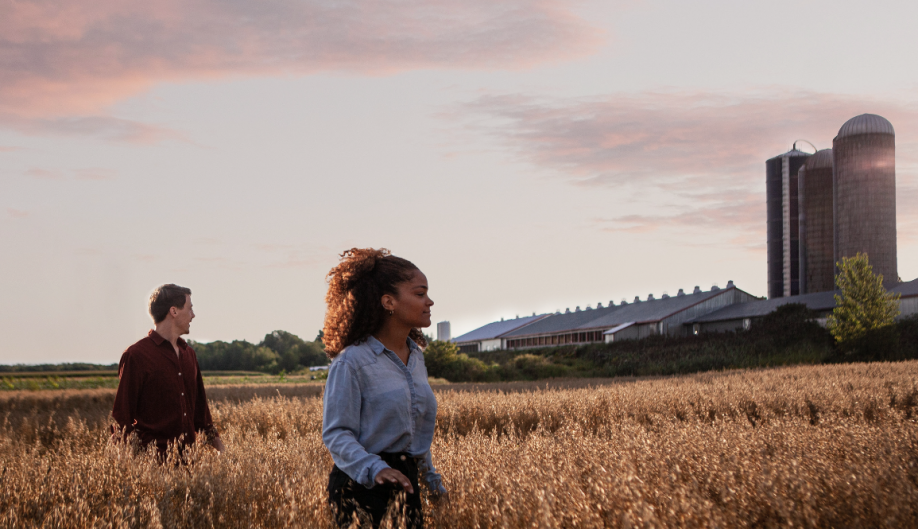 Animal welfare, environment, packaging, benefits of dairy products, consumer experience... Five episodes, five priorities for Agropur. Discover our web series where Alex and Channel discover all the different aspects of Agropur!
In this first episode on animal welfare, Alex and Channel visit the Auge d'Or farm and meet the Auger-Fitze family, who tells them about their family-run farm and the relationship they have with their cows. During their encounter with the Auger-Fitze family, they learn more about a dairy farmer's life, the beautiful relationship between a farmer and his cows, where technology comes into play... and much more!
Episode 1
*All the episodes were filmed prior to the COVID-19 pandemic.