Agropur is Canada's most trusted brand in the Dairy Products & Alternatives category, according to the Gustavson index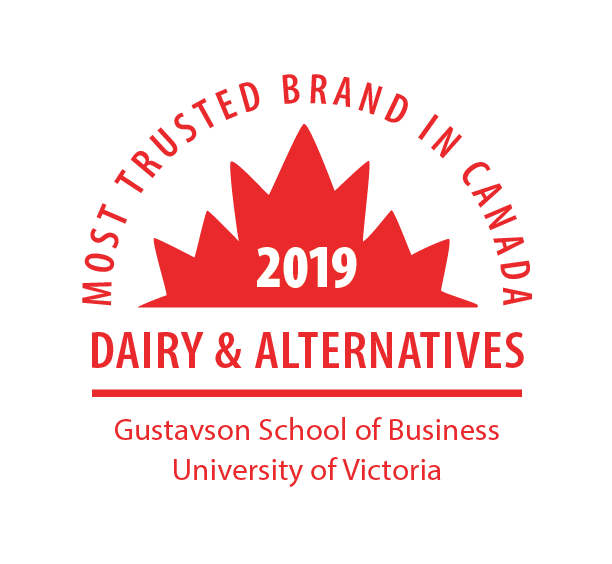 Agropur Cooperative has been ranked No. 1 in the Dairy Products and Alternatives category on the Gustavson Brand Trust Index (GBTI), published by the Peter B. Gustavson School of Business at the University of Victoria. According to the 2019 edition of the GBTI, Agropur is one of Canada's most trusted brands. 
This honour is the result of our daily efforts to build our brands while staying true to our cooperative model, based on creating and redistributing the wealth. The sharing economy philosophy has guided our operations for more than 80 years.  We work constantly to stay relevant to consumers by focusing on our brand and innovation pillars of development and living by our values. 
About Gustavson
The Peter B. Gustavson School of Business at the University of Victoria has unveiled the fifth annual analysis of the brands most trusted by Canadians, highlighting how community engagement, relationship management and customer experience influence consumer trust. The Gustavson Brand Trust Index was established to raise awareness of the role trust plays in the minds of consumers when making purchasing decisions, and measures the relationships between brand performance, social equity, trust and advocacy for brands in Canada. The initiative highlights Gustavson's goal of educating and championing responsible leadership, part of the vital impact that drives UVic's sense of purpose as a leading teaching and research hub. The annual Gustavson Brand Trust Index uses a statistically representative sample of 7,200 consumers to score 313 Canadian companies and brands. 
More information about the Gustavson Brand Trust Index is available at https://www.uvic.ca/gustavson/brandtrust/.