Agropur produces first Corporate Social Responsibility report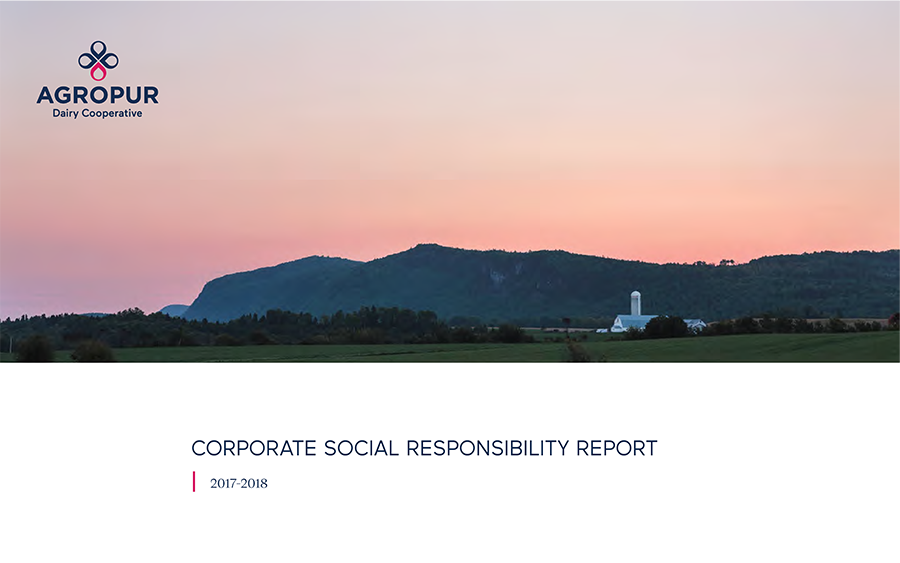 Five dimensions of CSR
Based on best practices and taking into account current trends in the agri-food industry, Agropur's approach to CSR addresses five important areas:     
Products: Provide quality products
Members: Support the vital cooperative model
Human Capital: Provide a safe, healthy work environment that lets our employees achieve their full potential and supports our business goals
Environment: Practice integrated management of the environmental footprint of our operations
Community: Be engaged with the community and support the cooperative movement
"As a socially responsible member of the agri-food industry, we want to provide information about our approach and our results in a completely transparent manner," says René Moreau, President of Agropur. "This CSR process meets our stakeholders' expectations and adds value to our organization."
Today, Agropur is a world-class organization, and we take the attendant responsibilities very seriously. In keeping with our commitment to transparency, our CSR report provides a full account of our efforts on this front.
"We are proud of the efforts our organization has made during the past year when it comes to being socially responsible." says Robert Coallier, CEO of Agropur. "At Agropur, we believe that Better Dairy means a Better World. We must be demanding of ourselves so that we can better meet the needs of our customers and consumers. We will therefore continue working and striving to rise to the challenge of sustainable development, one success at a time."