BiPro USA Announces New Protein Water Product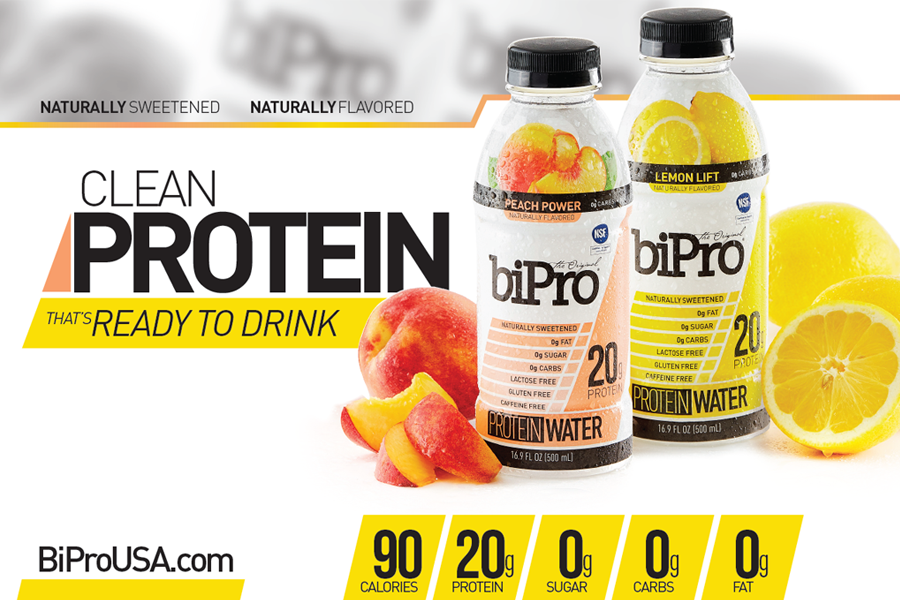 The protein brand today introduced portable BiPro Protein Water, which comes in two flavors: Peach Power and Lemon Lift.
The new product contains one scoop of BiPro (20 grams of protein) per bottle and stays true to the brand's clean label. BiPro Protein Water contains zero grams of fat, sugar and carbohydrates in just 90 calories. The drink is also lactose-free and gluten-free.
In addition to BiPro Protein Water, BiPro USA produces the natural sleep aid BioZzz and protein powders in the following varieties: unflavored, chocolate, French vanilla and strawberry. BiPro USA is a consumer brand of Agropur inc.