Our Crunchy Yogurt Bites win a trophy at the 2018 food innovation awards!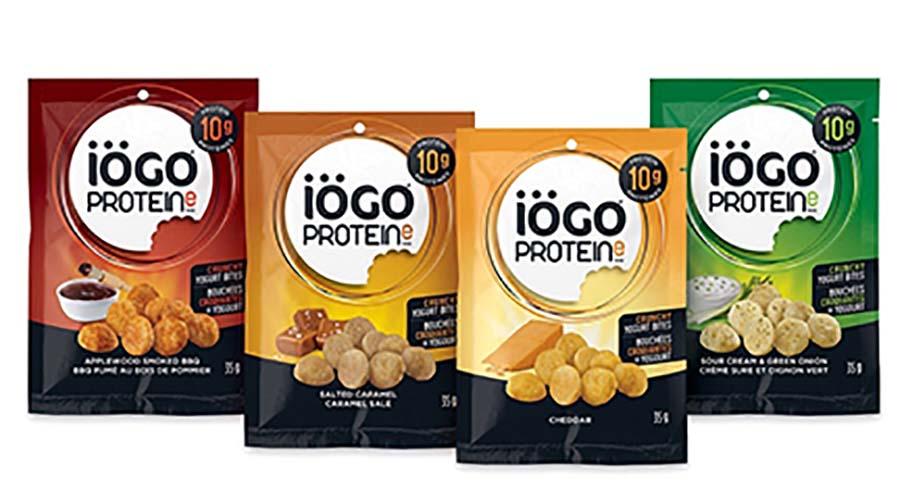 The trophy was presented at the CTAQ Marketing Event gala dinner in Granby on November 28. Crunchy Yogurt Bites were entered in the "chocolate, snacks, desserts and sweets" category.
The prize is the reward for two years of research and hard work. One-of-a-kind IÖGO PROTEINe Crunchy Yogurt Bites are the first product in the yogurt category to use advanced Canadian technology to produce dehydrated yogurt that retains the nutritional properties and active bacterial cultures of traditional yogurt. It's a health food that fits into the snacking trend and gives Agropur a head start in entering new markets.
Crunchy Yogurt Bites were developed by a multidisciplinary team of talents from R&D/Innovation, Engineering, Marketing, Sales, Logistics and Operations. Congratulations to the whole team! Your boldness is inspiring!