Plastic to be reduced by close to 30% in 200 ml containers of iÖGO nanö drinkable yogurt and iÖGO smoothies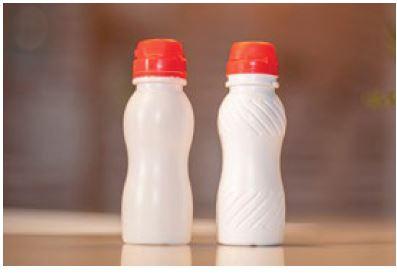 We're exploring a number of paths to get there: reducing the amount of material used, changing the material to something more recyclable, using recycled instead of new materials.
A major project carried out this year will hit store shelves in March: a new bottle that contains almost 30% less plastic than the old version.
Strategic Sourcing spent more than nine months developing the new container, in collaboration with our Strategic sourcing, Operations and Category teams together with our suppliers.
Our new containers are designed to reduce the use of plastic and reduce the weight of the bottle to make it more portable and user-friendly, while retaining its rigidity.
While consumers will barely notice the difference, the changes will reduce our use of plastic by approximately 700,000 kg in 2020!
It's another way for Agropur to deliver on its "Better Dairy. Better World" promise, one step at a time.