BiPro Partners with Pro Basketball Players in California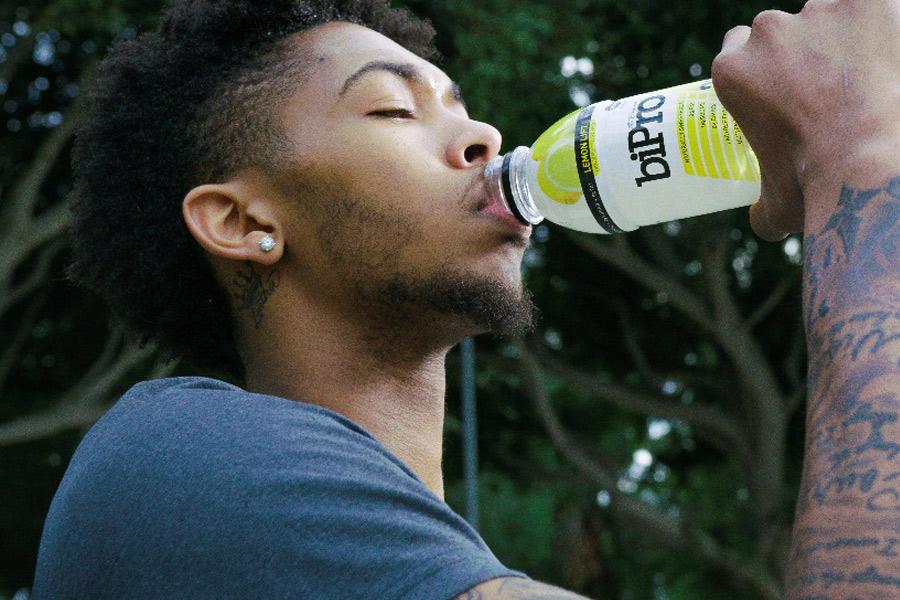 In an effort to expand to the health-conscious California market, BiPro has partnered with two professional basketball players based in Los Angeles: Brandon Ingram and Larry Nance Jr.
Ingram and Nance are both featured in BiPro's new advertisements in California for 2017. To watch videos of Ingram and Nance in action, visit BiProUSA.com.
"The other protein drinks I tried were loaded with sugar and tasted chalky," said Ingram, the No. 2 overall pick in the 2016 draft. "BiPro was just really easy to drink and then I did some research and found out how pure it is. That's when I knew BiPro was the right protein supplement to get ready for the season."
Nance, one of the best dunkers in the world, started using BiPro because it is one of the few high-quality protein supplements that fits his restricted diet. Diagnosed with Crohn's Disease, Nance pays close attention to the foods and drinks he consumes.
Larry Nance Jr."With Crohn's I have to really watch what I'm eating. I've done extensive research on protein supplements and found BiPro to be by far the best fit for me because of its high purity and minimal, natural ingredients," Nance said.