Robert Coallier speaks at the Maison du lait in Paris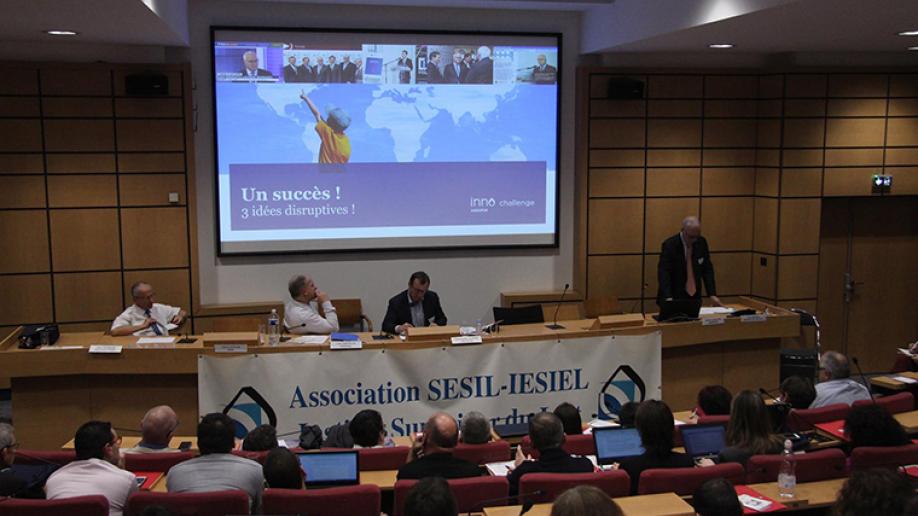 In a speech at the Maison du lait in Paris on December 6, Robert Coallier told European and global dairy industry players and observers about Agropur's initiatives on the innovation front.
New realities, new approaches
Mr. Coallier described the four components of Inno Agropur (Inno Fabrik, Inno Challenge, Inno Expo, Inno Boutique) and explained how the process stimulates innovation while limiting risk.
The audience was particularly interested in learning how Agropur's comprehensive innovation structure helps it meet consumers' needs and anticipate the demands of novelty-hungry millennials.
The results
In just a year, the Inno Agropur program has already demonstrated its effectiveness, Mr. Coallier said. "Today, we believe more firmly than ever that dairy has almost unlimited potential for reinvention. It is still possible to surprise and delight consumers with a wholesome staple product."
The large number of attractive ideas received induced the Cooperative to tighten up its project selection and prioritization process, focusing on consumers' expressed needs and the vagaries of the market, Mr. Coallier added. 
Mr. Coallier concluded by saying that "rethinking dairy" must be more than just a slogan or even a project: it must become part and parcel of how we do our jobs. 
The R&D/Innovation day was organized by the Association de l'Institut d'études supérieures d'industrie et d'économie laitière (IESIEL).