All you need to know about the USMCA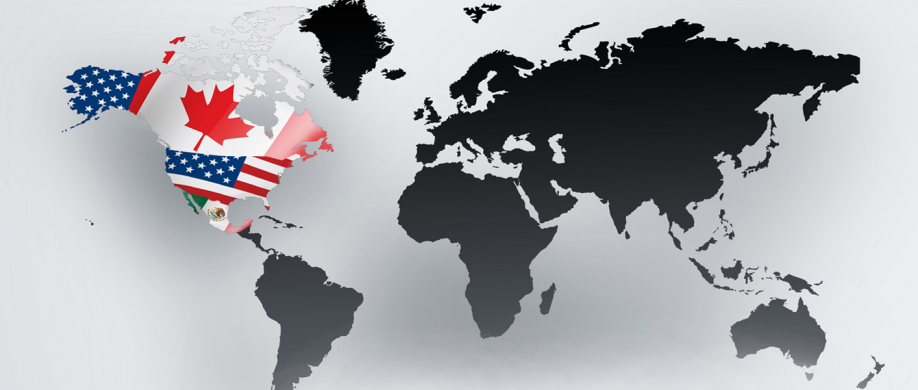 The US-Mexico-Canada Agreement (USMCA) will be ratified in the near future. This is the third international trade agreement to which Canada is a party to come into force in the last three years. It will have a significant impact on Canada's dairy industry.
Did you know?
The USMCA has major implications for Canada's dairy industry. 

In total, the three trade agreements (the USMCA, the Comprehensive and Progressive Agreement for Trans-Pacific Partnership (CPTPP), and the Comprehensive Economic and Trade Agreement (CETA), better known as the Canada-EU Agreement) give foreign dairy products additional duty-free access amounting to nearly 9% of the Canadian market. When combined with existing market access under the World Trade Organization (WTO), more than 15% of Canada's market will be supplied by foreign dairy products. That is milk that will not be produced by Canadian farms or processed at Canadian plants. Agropur continues to call for the import quotas to be allocated to dairy processors, since they are the main players that will be adversely affected by the new imports, in addition to dairy farmers.

Under the USMCA, Canada has agreed to limit its exports of skim milk powder (SMP) and milk protein concentrate (MPC) to a maximum of 35,000 tonnes per year, and its exports of infant formula (IF) to a maximum of 40,000 tonnes per year (starting in year 2 of the agreement), and this includes all exports to all countries. Above these limits, the exporter will have to pay significant export tariffs.

Agropur alone exported more than 35,000 tonnes of skim milk powder last year. We are already working to find solutions to deal with surplus SMP.

These export limits would be a first and they set a dangerous precedent. This is believed to be the first time a country has accepted restrictions on its exports to all the countries of the world under a bilateral or trilateral agreement.

The Canadian dairy industry is required to abolish Class 7.

Agropur and several internal teams have been working for months to help implement the required changes to the Canadian dairy system and adapt to a rapidly changing regulatory environment.

Agropur welcomes the compensation for dairy farmers and continues to call for support measures to help processors adjust to the changes.
*