Congratulations to U-Competition winners!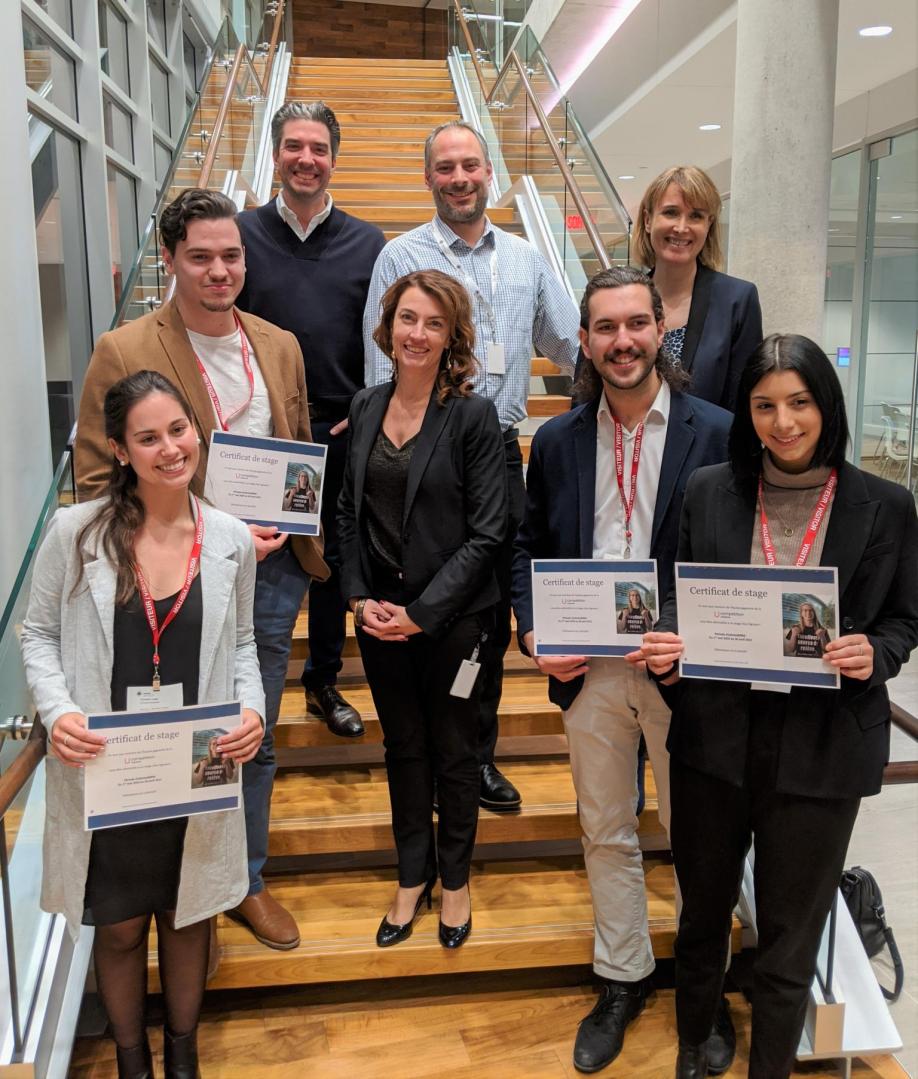 The grand finale of the first U-Competition, organized in collaboration with Université de Sherbrooke, was held at Head Office on December 23. The assignment was to develop a yogurt-based afternoon or late night snack. Of the 70 students who entered, 28 were invited to come pitch their ideas to a jury composed of Émile Cordeau, Marco De Palma, Émilie Laurin and Marianne Meunier.
The students rose to the challenge with some inspired ideas, ranging from yogurt-based chocolate fondue to making whipped yogurt vending machines available on every university campus. The jury ended up picking ïogoEnergy bites as the grand winner.
The inventive students who came up with a myriad of bold and creative yogurt-based ideas are a rich source of talent for Agropur!