Product Innovation group elevates Agropur Ingredients IFT Presence!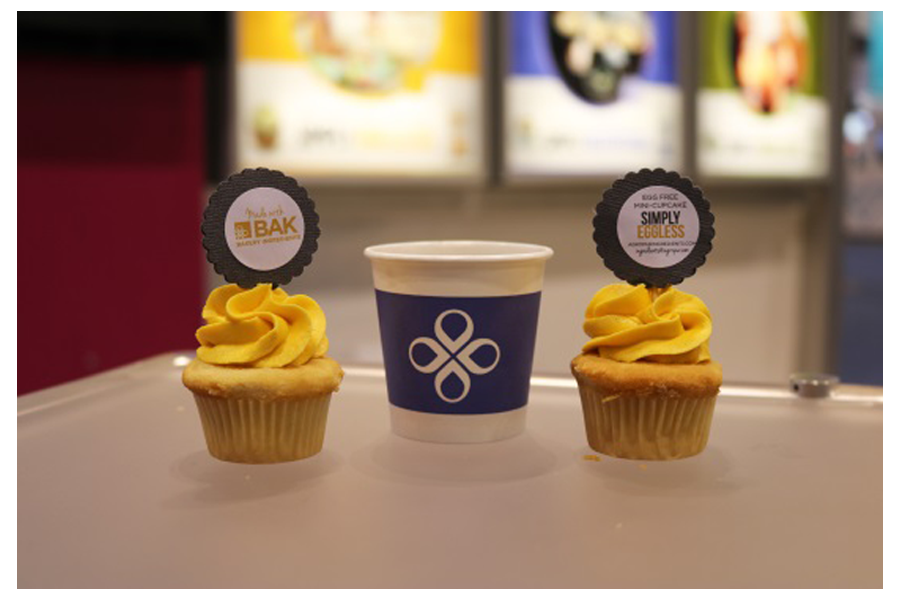 Agropur Ingredients arrived to IFT16 in Chicago, IL with an on-trend show theme Simply Inspired.
Backed by the newly formed Product Innovation Group (click for more info) and presented by Sales & Marketing, Agropur Ingredients brought WOW concepts to IFT16 that fit perfectly into today's food culture. With a show theme of Simply Inspired, each and every sample met the demands of clean label decks and cutting-edge applications.
Tastings offered to attendees were as follows: Simply Nutritious Protein Coffee Creamer, featuring DariGen® Specality Powders; Simply Egg (White) Less Mini Cupcakes, featuring BakiGen® Egg White alternative; and Simply Indulgent Clean Label Ice Cream, featuring Keystone® 9451 Stabilizer.
Off the show floor Agropur's technical team received insight into relevant food industry happenings: updates with dietary fiber definitions, updated serving sizes, added sugar claim perceptions, label visuals and daily value percentages.
A few new ingredients seem to have interesting potential in the coming years: flower pollen extract, aquafaba, jack fruit, and turmeric. A host of new sweeteners were introduced as the solution to formulating for better health.
IFT Food Expo is an annual event that challenges the biggest and best of the food industry to think outside the box, within the standards. Next year, 2017, the show moves to Las Vegas, NV.