Highlights
Check out our most up-to-date highlights and get acquainted with our great achievements of the past year.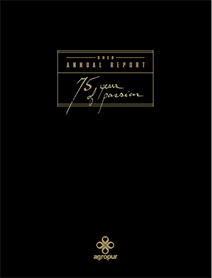 Annual Report 2013
75 years of passion
75 years ago, our founding members, visionaries who fully understood the power of cooperation, created the Société coopérative agricole du canton de Granby. They already shared a lofty vision for their new organization, stating: "The Cooperative has no borders".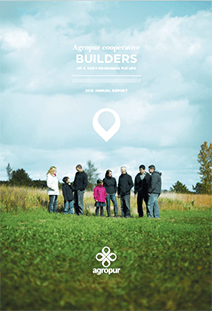 Annual Report 2012
Builders of a very promising future
2012 was a pivotal year, in which Agropur turned its focus toward creating an even more promising future built around the unifying theme: "Together to win".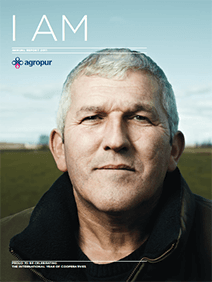 Annual Report 2011
I am
Agropur, a major player in the burgeoning cooperative movement. 2012 will be a significant year for cooperatives from all over the world, as the United Nations (UN) has declared 2012 to be the International Year of Cooperatives.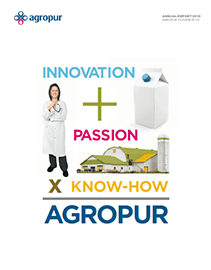 Annual Report 2010
Innovation + Passion
Through their status as owners, Cooperative members are the masters of their own destinies; to date, they have successfully managed to balance autonomy with cooperation, thus ensuring the sustainability and development of their collective wealth.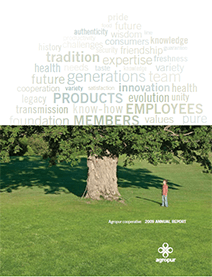 Annual Report 2009
A look at our roots, our strengths and our future
Every day, the natural goodness of milk improves the lives of consumers by meeting their daily nutritional requirements. An increasing number of people are discovering the Cooperative's wide range of popular products.